When Chamberlain Hrdlicka's Managing Shareholder Larry A. Campagna began his law career more than 45 years ago, he had three Rolodexes positioned beside his telephone. He had information for people who had contacted him, for people that he was doing business with and for people he wanted to work with.
From Rolodex to Internet: Evolving Professional Relationships
"It's theoretically possible to succeed in life on your own, but all of us actually rely on the help and relationships we have with others throughout our careers," said Campagna in a conversation with Best Lawyers® CEO Phillip Greer. "I started out doing a lot of business litigation where I didn't necessarily know the attorney on the other side of the cases that I was in. […] I think you build trust by being the person you say you're going to be, by doing the things you say you're going to do."

By fostering these professional relationships based on trust, Campagna has thrived throughout his expansive legal career and has established a reputation for being an authority in matters of business litigation and white-collar criminal defense in Texas. Campagna has been named a Best Lawyers "Lawyer of the Year" honoree twice in Houston for Litigation and Controversy - Tax, which is a recognition based on having the highest overall peer-reviewed feedback in an expertise and geographic location.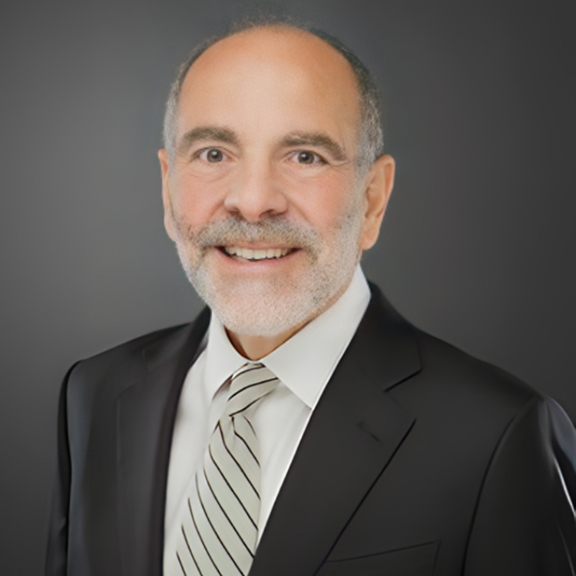 Campagna actions this principle of authenticity and mutual trust by championing for peer-review feedback on himself and the work of his law office. By intentionally seeking and giving feedback, Campagna supports growth within not only his professional career, but also in his professional relationships.

"I find constructive criticism and feedback important for my own growth," said Campagna. "So, if I believe that, then I ought to be willing to participate in peer-review programs so that others can learn, sometimes anonymously, what I think of them and [they] can learn from what the public and their peers have to say about the way they practice and the person that they are. I think it's a best practice to periodically discuss with others, whether their clients or friends of colleagues, what we've been doing with them or for them lately and ask for their comments."

I think you build trust by being the person you say you're going to be, by doing the things you say you're going to do."
Best Lawyers' peer-review methodology and research process, Campagna shared, is an effective, reliable and formalized way of orchestrating and activating on that best practice. For more than 40 years, lawyers and clients have used Best Lawyers' data as a trusted resource and reference. Best Lawyers recognitions are compiled from tens of thousands of Purely Peer Review® surveys from leading lawyers. These lawyers are neither required nor allowed to pay a fee for recognition, marking recognition by Best Lawyers an esteemed honor within the legal industry.

"I never want to shrink from peer review," said Campagna. "I want to invite it. I invite peer review within my own firm, and I think it's important for us to know what other folks in the community think about what we're doing."

Larry A. Campagna is the Managing Shareholder at Chamberlain Hrdlicka in Houston, TX where he practices tax controversy & litigation, criminal tax defense, federal white collar criminal defense and more. He was named a Houston Best Lawyers "Lawyer of the Year" honoree in 2014 and 2016 for Litigation & Controversy – Tax and was also recognized in the 2023 edition of The Best Lawyers in America® for Criminal Defense: White-Collar, Litigation and Controversy - Tax and Tax Law.