A lawyer's credibility can be measured in several ways, including education, certifications and associations. The reputation of a lawyer, however—their efficacy, integrity, ethics and character—are best calculated by those working with them on both sides of the bench.

Best Lawyers believes the effectiveness and authority of a lawyer should be determined by these principles as well as a lawyer's expertise in the nuances of law and subtleties of cases. Those most qualified to rank lawyers on these high ideals are their constituents, lawyers trained in the same legal specialties and practicing in the same local market.

For more than 40 years, Best Lawyers' data has been a trusted resource and valued reference solely based on the exhaustive Purely Peer Review® surveys in which tens of thousands of leading lawyers confidentially evaluate the work of their fellow professionals. Because lawyers are neither required nor allowed to pay a fee to be included, recognition by Best Lawyers is a singular honor, achieved only by earning high marks from their peers.

Best Lawyers: A Process of Honor, Ethics and Esteem
Best Lawyers CEO Phillip Greer spoke with J. Keith Hyde, attorney at Provost Umphrey Law Firm in Beaumont, Texas, about his opinions on how peer review provides authentic and trustworthy feedback for potential clients of legal services and how lawyers utilize the Best Lawyers voting process to facilitate conversations around and accountability within their own practices.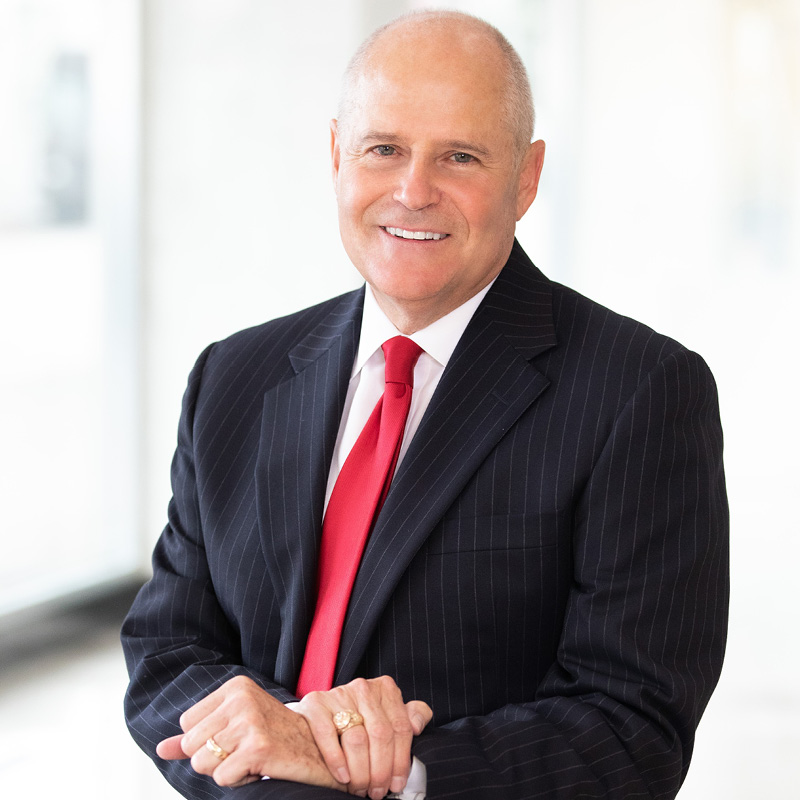 "The recognition indicates to me the importance of building relationships with fellow lawyers, with the judicial branch, the judges, et cetera, both locally and nationally," said Hyde.

Hyde is licensed to practice before the Texas and U.S. District Courts as well as the U.S. Court of Appeals, 5th Circuit and has tried cases in the Texas, Arkansas and Louisiana Supreme Courts. As a testament to his dedication to establishing legal programs for the underserved in Texas and enhancing the ethics and justice within the legal profession, the Texas Bar Foundation has honored Hyde with a Life Fellowship.

Through his illustrious career, Hyde cultivated numerous relationships to get to where he is today. Building trust within his profession, he said, is primarily based on accountability.

"Bottom line, always tell the truth. The very first lawyer I worked with stressed: 'Look, when you tell somebody something, you got to stand by it.' Even if you're wrong, you got to just go ahead and deal with your mistake, but you tell the person the truth, and you don't back up on that. And I think for me, doing your job with honor is incredibly important."

Honor and ethics are some of the strongest motivations for Hyde to provide feedback about his constituents during the Best Lawyer's voting period.

I think when you have peer review, it keeps people on their toes."
"I value honesty, and frankly, legal skills are incredibly important. And then the advocacy associated with your legal skills. It all comes down to application of integrity, legal skills, legal knowledge, your facts of the case, et cetera. Those values are important in considering someone for Best Lawyers. And I think, again, when we see someone with these characteristics, you see someone with a Best Lawyers designation. It means something to me when I read something from a lawyer that I don't know and see that they've been considered as a Best Lawyer. It has value. It has worth. It's important."

This industry-wide recognition of the integrity of Best Lawyer's Purely Peer Review balloting process and unbiased awards selection provides additional transparency for potential clients.

"I think it holds people accountable to the basic principles that we've discussed: legal skills, legal knowledge, advocacy, honor, integrity," said Hyde of the impact peer-provided feedback has on the industry. "Again, I think when you have peer review, it keeps people on their toes, quite frankly, and you want people to value those skill sets."

As Best Lawyers soon embarks on polling for the 30th edition of The Best Lawyers in America, we honor that this milestone is only possible due to lawyers' trust in our methodology and our brand as market leaders and innovators. Lawyers or potential clients that have questions about the Best Lawyers methodology or balloting process are encouraged to contact Best Lawyers.
J. Keith Hyde is an attorney at Provost Umphrey Law Firm in Beaumont, TX, where he practices toxic torts and environmental law. He was named Best Lawyers "Lawyer of the Year" honoree in Beaumont three times for Product Liability Litigation – Plaintiffs (2019), Mass Tort Litigation / Class Actions – Plaintiffs (2021) and Personal Injury Litigation – Plaintiffs (2023).