Best Lawyers continues to be the gold standard for identifying top legal talent because we've solved for what clients need the most. We combine the power of trusted referrals and peer review to deliver results through a robust, technology-driven platform designed to help connect clients with the right attorney.
Despite the rapid-fire rate at which the legal industry continues to change, one thing remains consistent: When it comes to finding the right lawyer, clients still primarily rely on recommendations. The American Bar Association advises consumers begin their search through a trusted friend, relative, or business associate, and according to a legal industry study, clients reported using a combination of methods, the top three being recommendations from friends or family, online search engines, and referrals from other lawyers.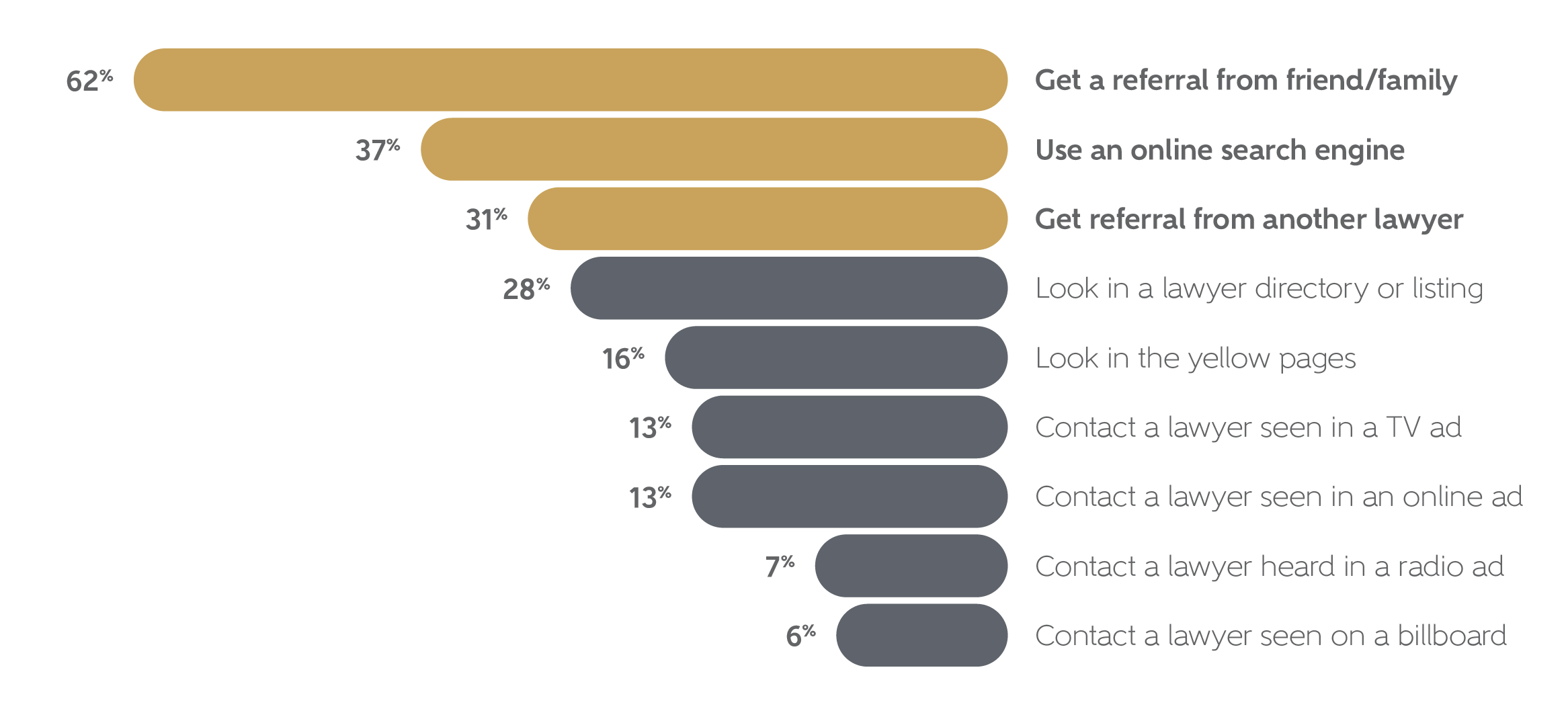 (Source: Clio Legal Trends Report)
Best Lawyers incorporates all three of these elements to provide consumers with one of the most reliable sources for top legal talent.
The Best Lawyers Methodology
The Best Lawyers methodology is built upon the foundation of peer review, capturing the consensus opinion of leading lawyers about the professional abilities of their colleagues within the same geographical area and legal practice area. Best Lawyers uses a sophisticated, conscientious, rational, and transparent survey process designed to elicit meaningful and substantive evaluation of the quality of legal services. We believe that the quality of a peer-review survey is directly related to the quality of the voters.
Every name on our list has been nominated by a client or trusted sources and is then vetted by the nation's top 5 percent of legal talent.
Learn more about our methodology:
Find a Lawyer
We've made the search for a top lawyer even easier. Our search engine allows you to browse through thousands of highly qualified lawyers that are local to your region.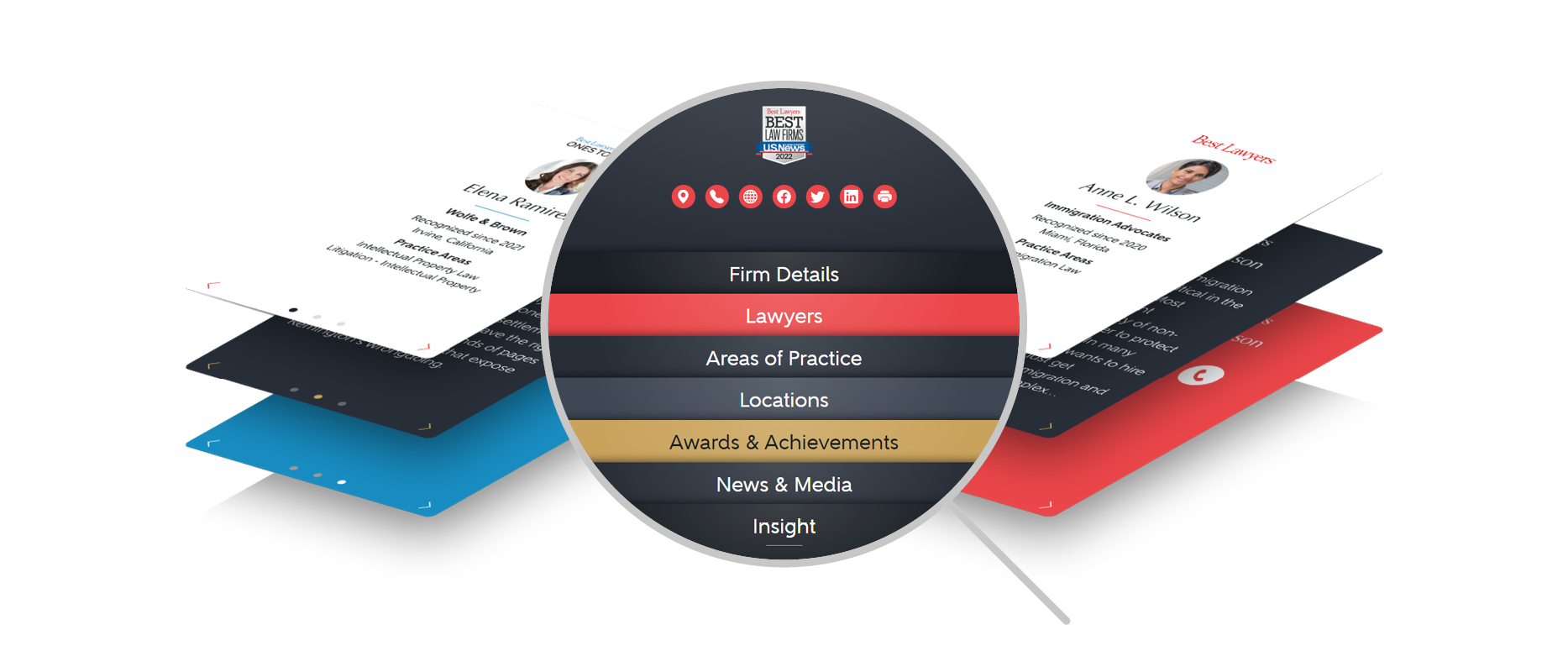 Want to access the full 2022 Edition of Best Lawyers? Subscribe today.