The 2021 Florida's Best Lawyers: Tampa Edition includes more than 1,000 of the region's top-ranked legal talent as well as the inaugural appearance of Best Lawyers: Ones to Watch in print.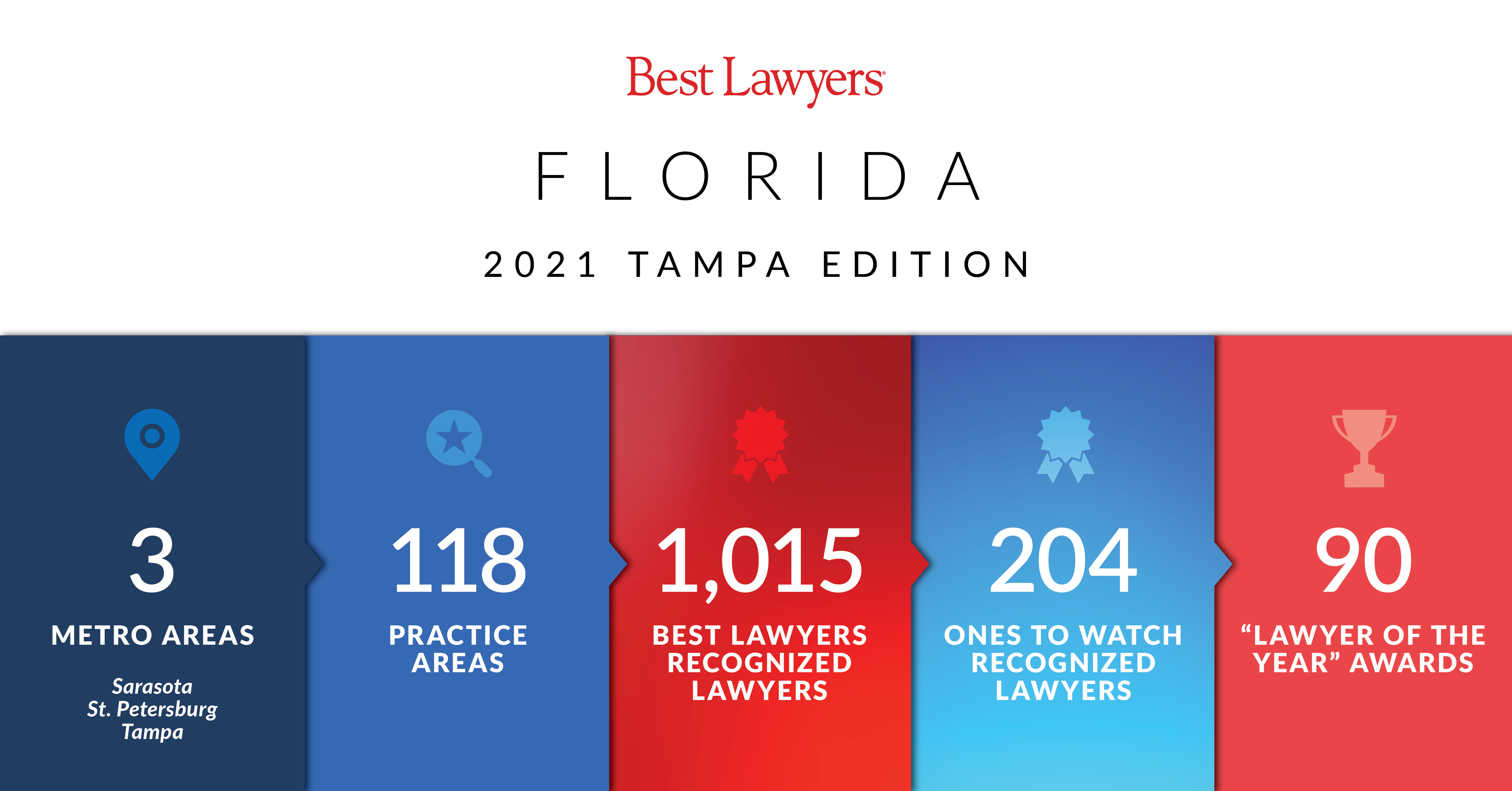 In our cover story, Steve Yerrid of The Yerrid Law Firm discusses how his relentless advocacy for student-athletes resulted in a new policy that ultimately prevented injuries and saved lives.
Plus, we spoke with two attorneys recognized by Best Lawyers for their work in criminal defense law to get their legal take on the controversy surrounding convicted felons and voting-rights restoration.