The 2021 New York Area's Best Lawyers publication includes more than 6,000 of the region's top-ranked legal talent as well as the inaugural appearance of Best Lawyers: Ones to Watch in print.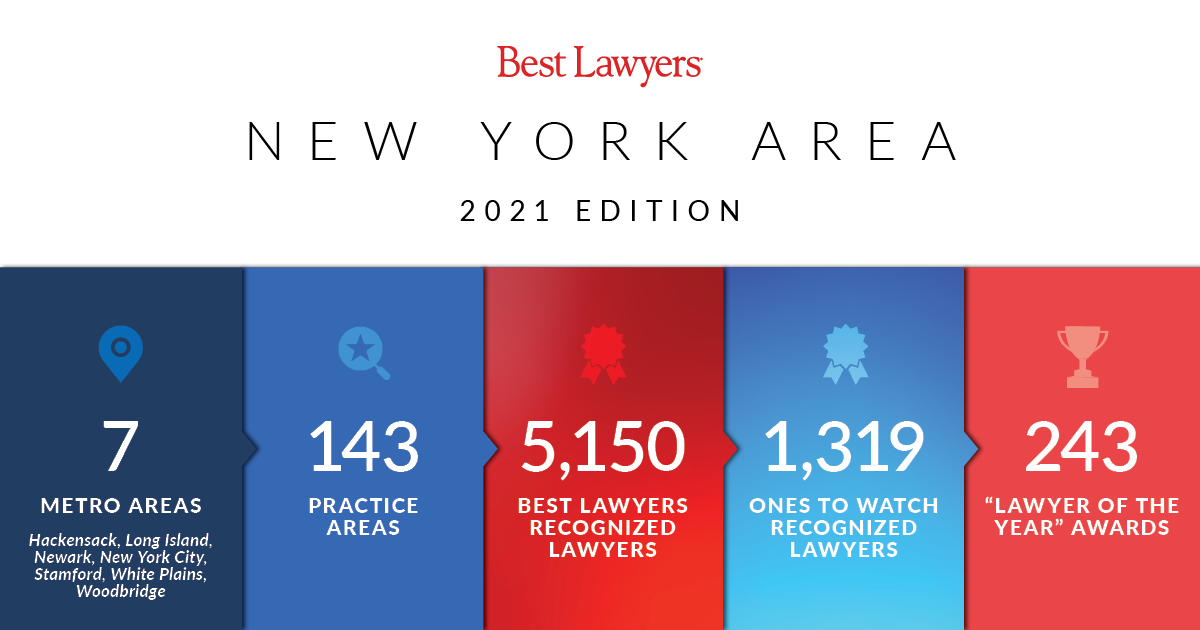 For this publication, we have two cover stories. In one, we featured personal injury firm Block O'Toole & Murphy. Firm founder Jeffrey Block and partner Daniel O'Toole discussed how technology has allowed them to continue their success in 2020 despite the COVID-19 pandemic.
In the next cover story, we interviewed trial lawyer Benedict Morelli. He shared with us a lawsuit against Live Nation after the plaintiff was seriously injured on the job while putting together a two-level booth structure.
Homelessness is an ongoing problem in New York City, worsened by the pandemic. We spoke to three Best lawyers-recognized attorneys to discuss the growing homelessness rate and what can be done to solve the issue.
Read the full issue: