The 2021 Canada's Best Lawyers publication features the full results of our nationwide research initiative in print and includes more than 6,000 of the region's top-ranked legal talent.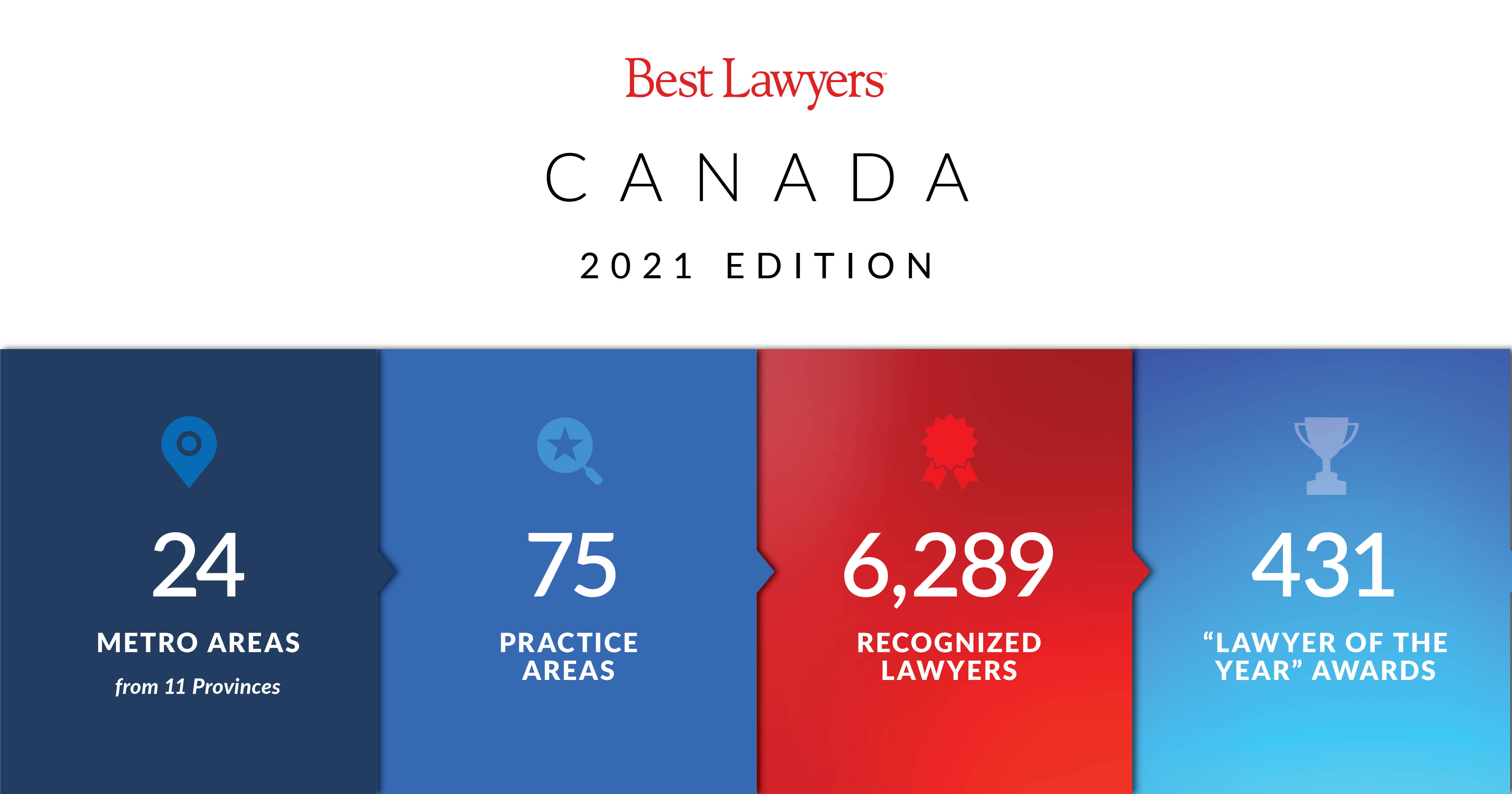 Our cover story delves into new legislation in Quebec banning religious symbols on public servants who are new hires or personnel who have changed jobs within an organization. We invited four of the country's leading worker's compensation and labour and employment lawyers to weigh in on the nuances of the debate surrounding this law.
In addition to the nationwide lawyer recognitions, the publication acknowledges both firms and lawyers who received exceptional praise from their industry peers in our "Law Firm of the Year" and "Lawyer of the Year" spotlights. This year, Alice Tseng, the 2021 "Lawyer of the Year" in Toronto for Cannabis Law talks about her experience representing clients in the growing pharmaceutical, cannabis, food, medical devices, and cosmetic industries.
Read the full issue: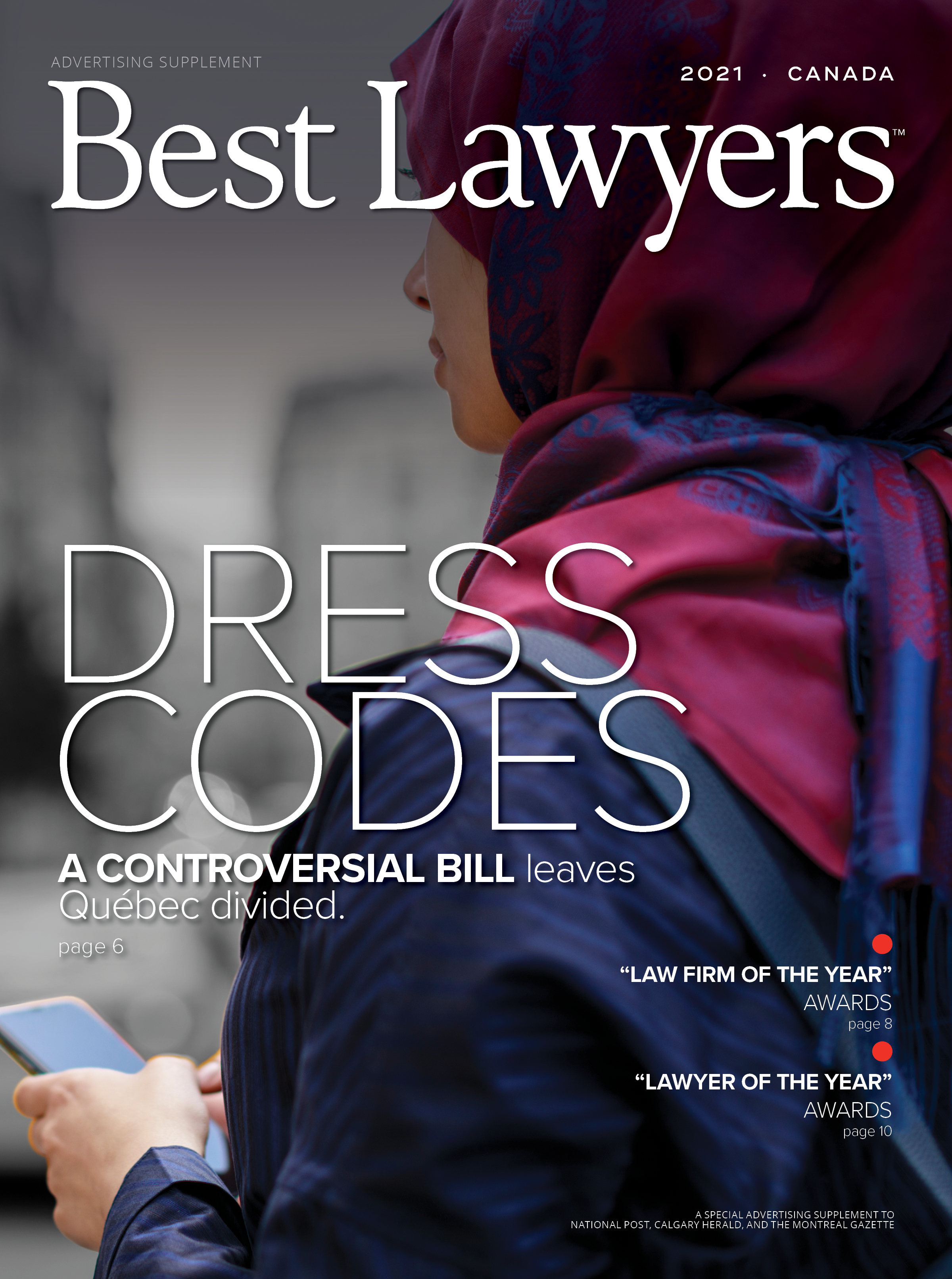 Are you looking for a lawyer in Canada? Access our online database to find a lawyer in your area.