Best Lawyers proudly announces the milestone 15th Edition of The Best LawyersTM in Canada. For the nation's largest edition to date, we gathered more than a million evaluations to compile this comprehensive resource to the top 6 percent of legal talent in Canada.
The Best Lawyers in Canada by the Numbers
Our time-tested and internationally respected peer-review methodology not only identifies top individual lawyers, but also reveals compelling data on where they are practicing as well as what they specialize in.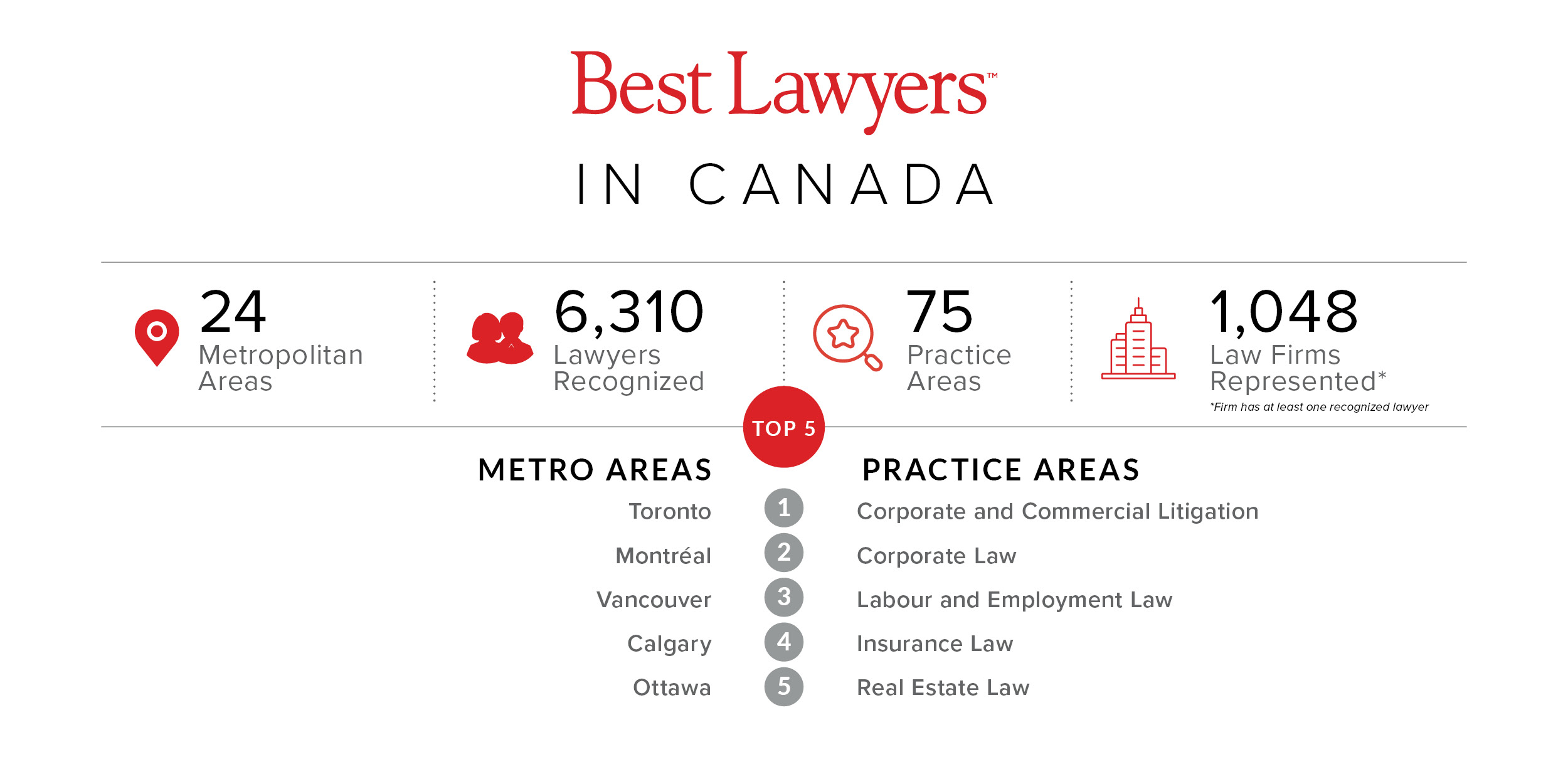 In terms of growth, Corporate and Commercial Litigation saw the greatest number of new lawyers recognized, followed by Labour & Employment, Corporate, Insurance, and Construction law. We also welcomed the very first "Lawyer of the Year" honoree in FinTech Practice this year.
The Best Lawyers in Canada
Coming Soon in Print
The 2021 Best Lawyers in Canada print publication will release in December 2020 and will include "Law Firm of the Year" and "Lawyer of the Year" awards. For more information on promoting your firm in the upcoming publication, contact us today!