Legal Insights
Thought leaders from around the world contribute their perspectives on landmark cases, new legislation, and legal perspectives on new technologies, business practices, and civil procedure.
Loading…
Featured Articles

Mitchel Lattof
Failing to yield the right of way was the leading cause of car accidents in Alabama in 2018. According to the Alabama Department of Transportation, failing to yield the right of way resulted in 23,832 crashes. Ninety-six of those crashes resulted in fatalities.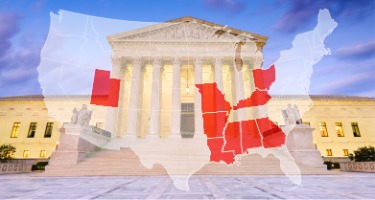 Amanda Martinsek
Georgia, Alabama, Missouri, and Ohio are among the states fighting to overturn legal abortion in America. With a favorable bench, how might Roe v. Wade look in the future?
Looking for an Expert Perspective?
Find a Professional Source for Your Story from the Best in the Industry.