Lawyer Profile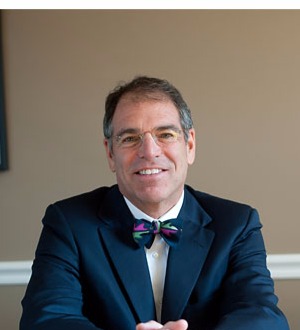 Maurice O. "Maury" White
Recognized Since:

2016

Recognized in:

Collaborative Law: Family Law

Law School:

University of Cincinnati

Website:

Languages:

English

Location:

5750 Gateway Boulevard, Suite 102

Mason, OH 45040
Lawyer Bio
Education:
University of Cincinnati , J.D., graduated 1978
University of Virginia, B.S. Finance, graduated 1975
Affiliations:
Cincinnati Bar Association - Member
Ohio State Bar Association - Member
Cincinnati Academy of Collaborative Professionals - Trustee
International Academy of Collaborative Professionals - Member
Recognized in The Best Lawyers in America for work in:
Collaborative Law: Family Law
Awards:
American Jurisprudence Award: Agency and PArtnership
American Jurisprudence Award: Family Law
Henry Gustavus Wald Award: Contracts
Martindale Hubbell Preeminent AV Peer Review
Super Lawyers
Special Focus:
Child Custody
Child Support
Division of Marital Property
Divorce
Grandparents' Rights
Parenting Time
Additional Information:
OSBA Certified Family Law Specialist
The OSBA "specialization program" was created to give licensed Ohio attorneys the ability to become certified as specialists in particular areas of law. The Ohio State Bar Association is proud to be accredited by the Supreme Court of Ohio Commission on Certification of Attorneys as Specialists (CCAS).
Q&A
Tell us a little bit about your practice and what makes it unique.
As a Cerified Family Law Specialist my practice is devoted to Collaborative Practice and Mediation Services. My educational background in law and finance combined with my business experience and 41 years of practice help me provide the highest level of representation in my chosen fields to my clients.
What common questions are you asked by clients, and what are your answers?
The difference between Mediation and Collaboraitve Law is based primarily upon the role of the attorney. Both processes offer "bottom-up" solutions where all substantive decisons are left to the clients, as oppsosed to "top-down" lawyer dominated solutions without meaningful client participation. The lawyer's role in Mediation, however, is that of a neutral facilitator, who does not provide legal advice to either client; a single lawyer cannot represent two clients. All issues are covered, the clients are educated about their choices and then they make their decisions on their own. In the Collaborative Process each client is represented by a Collaborative Lawyer and the lawyers are hired to provide legal advice, evaluation of options and help with negotiations. The lawyers advocate for the Collaborative Process and insure that each client's voice is heard.
Lawyer Practice Areas
Key:
Awarded in Best Lawyers
Not Currently Awarded for this Area in Best Lawyers
Firm Details
United States
United States
Ohio
Ohio
Mason, OH
5750 Gateway Boulevard, Suite 102
Mason, OH 45040
United States