Lawyer Profile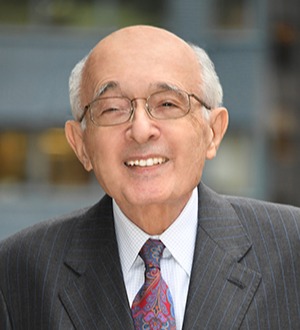 Arthur C. Silverman
Recognized Since:

2007

Recognized in:

Construction Law

Litigation - Construction

Website:

Firm's Phone Number:

E-mail:

Location:

733 Third Avenue

New York, NY 10017
Lawyer Bio
Bar Admissions:
Court Admissions:
State and Federal Courts in New York State; Supreme Court of the United States
Affiliations:
American Bar Association - Member, Forum on Construction Law; Member several pertinent Committees of Section on Real Estate Law
Association of Bar of City of New York - Member, Construction Law Committee
Construction Specifications Institute - Professional Member
National and New York State Societies of Professional Engineers - Associate Member
New York State Bar Association - Real Estate Law Section
Recognized in The Best Lawyers in America for work in:
Construction Law
Litigation - Construction
Special Focus:
Bankruptcy and Creditors' Rights
Commercial Development
Commercial Litigation
Construction Disputes
Contract Review and Negotiation
Insurance Coverage
Real Estate
Residential Development
Lawyer Practice Areas
Key:
Awarded in Best Lawyers
Not Currently Awarded for this Area in Best Lawyers
Firm Details
United States
United States
New York
New York
New York, NY
733 Third Avenue
New York, NY 10017
United States
Lawyer Case History
General Description
For many years outside general counsel for one of the largest construction companies in the U.S. 2.
For last 20 years, represented private and institutional owners and developers.
Projects in the latter category include:(a)The September 11 Memorial and Museum; (b)a large passenger terminal at JFK; (c) buildings on campuses of major colleges; (d) numerous residential and commercial properties in the New York City area. 4.
Considerable experience in matters involving creditors rights and competing claims where the owner or developer became financially distressed.