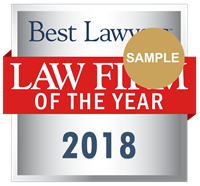 Headquarters
1221 Avenue of the Americas
New York, NY 10020-1095
United States
(212) 819.8200
Firm Details
White & Case is a leading global law firm with lawyers in 39 offices across 26 countries. Among the first US-based law firms to establish a truly global presence, we provide counsel and representation in virtually every area of law that affects cross-border business. Our clients value both the breadth of our global network and the depth of our US, English and local law capabilities in each of our regions and rely on us for their complex cross-border transactions, as well as their representation in arbitration and litigation proceedings.



White & Case was founded in 1901in downtown Manhattan by J. DuPratt White and George B. Case. Today it is a global law firm—with offices in North America, South America, Europe, the Middle East, Africa and Asia—and is uniquely positioned to help its clients achieve their ambitions in today's G-20 world. As a pioneering international law firm, it brings clients the best of its cross-border experience, practice expertise and industry knowledge.



MAIN AREAS OF PRACTICE



Antitrust: Clients count on the extensive experience of White & Case antitrust lawyers in litigation against governmental authorities or private parties, counseling on delicate questions and comprehensive worldwide coverage of merger control regimes.



Asset Finance: White & Case is a recognized leader in global leasing, asset-based financing and structured financial transactions and has pioneered many tax, legal and financial structures used around the world.



Banking: White & Case represents major banks worldwide, including many of the largest, and provides guidance on acquisition finance, commercial lending, project finance, bankruptcy and debt restructurings and regulatory compliance.



Capital Markets: Clients benefit from the firm's capabilities in equity and debt offerings, sovereign issues, high yield debt, securitizations, derivatives, investment funds and regulatory and broker-dealer matters.



Commercial Litigation: Clients entrust White & Case with disputes in which huge sums, invaluable patents and brands and even company survival are at stake and has won major trials and appeals for clients in an array of industries.



Financial Restructuring & Insolvency: White & Case represents clients in complex and high-profile restructurings, workouts and insolvency matters. The firm handles transactions in multiple jurisdictions and a wide range of industries.



Intellectual Property: White & Case lawyers protect clients' innovations and creative works, offering advice related to patents, copyrights, IP audits, licensing and merchandising, sourcing and technology, and privacy and data protection.



International Arbitration: With more than 150 specialist arbitration practitioners as long-established international arbitration teams in 20 of its 38 offices, White & Case offers unsurpassed breadth and depth of arbitration resources worldwide.



Mergers & Acquisitions: White & Case offers market-leading expertise on strategic and private equity domestic and cross-border transactions with creative deal structures and strategies for both acquirers and potential targets.



Pro Bono: White & Case has a long history of pro bono and is one of the world's largest providers of pro bono legal services.



Project Finance: An innovator in project finance, energy and infrastructure law, the firm offers market-leading advice on project structuring and development, financing, government regulation, M&A, construction and other issues.



Tax: White & Case's tax lawyers and advisors provide timely, effective advice on evolving tax law and policies and supply clients with innovative, practical approaches to minimize tax liabilities.



Trade: The interdisciplinary, full-service global trade practice helps clients manage the risks and maximize the opportunities associated with the increasing regulation of international trade in goods and services.



White Collar: White & Case defends clients, including large corporations and prominent individuals, in all phases of government investigations and criminal and civil enforcement proceedings.
Management
Law Firm of the Year Awards
Project Finance and Development Practice in Australia (2019)
Capital Markets Law in France (2019)
Top Listed National Awards
Top Listed in Finland in Capital Markets Law with 4 lawyers
Top Listed in Russia in Environmental Law with 2 lawyers
Top Listed in the United States in International Arbitration - Commercial with 8 lawyers
Top Listed State Awards
Top Listed in District of Columbia in International Arbitration - Commercial with 6 lawyers
Top Listed City Awards
Top Listed in Helsinki in Capital Markets Law with 4 lawyers
Top Listed in Moscow in Environmental Law with 2 lawyers
Top Listed in Berlin in Insurance Law with 2 lawyers
Top Listed in Washington in International Arbitration - Commercial with 6 lawyers
Top Listed in Hamburg in Restructuring and Insolvency Law with 4 lawyers
Top Listed in Frankfurt/Main in Technology Law with 2 lawyers
Awards
Financial Times US Innovative Lawyers 2012
Global and Power Legal Adviser of the Year - Infrastructure Journal
Law360 Practice Group of the Year -- Competition
Top Global Bankrupcty Firm for 2011 -- The Deal
Global and Power Legal Adviser of the Year by Infrastructure Journal
Int. Arbitration Client Service Award - Chambers
Global Law Firm of the Year - Law360
Most Innovative US Firm in Europe -- IFLR
Law360 Practice Group of the Year -- Project Finance
Best International Firm for Talent Management- Euromoney's Women in Business Law Awards
The Legal Aid Society's 2012 Pro Bono Honor Roll
Thomson Reuters Foundation TrustLaw Pro Bono Leaders Award for Best International Law Firm
Make-A-Wish International's International Corporate Partner Award
100% rating by the Human Rights Campaign Index for LGBT workplace issues
American Lawyer 2012 Diversity Scorecard Honoree award for Top firms for Diversity
M&A Law Firm of the Year M&A Legal Advisor
Seven White & Case Transactions Awarded Project Finance International 2011 "Deals of the Year"
Thomson Reuters Foundation Trust Law Awards Innovation Award
Law 360 Law Firm of the Year -- Pro Bono
About Our Clients
The firm's clients are public and privately held businesses and financial institutions involved in sophisticated transactions and complex dispute resolution proceedings. The firm works with the world's most established and respected companies, including 75% of the Global Fortune 100 and 25% of the Fortune 500, as well as with start-up visionaries, governments and state-owned entities. With new technologies, globalization, consolidation and other forces continuously changing how business gets done, the firm helps its clients evaluate the risks and rewards of ventures designed to advance their interests.
Firm Practice Areas
Administrative Law
Appellate Practice
Arbitration and Mediation
Asset Finance Law
Banking and Finance Law
Capital Markets Law
Construction Law
Corporate Law
Energy and Natural Resources Law
Environmental Law
Equipment Finance Law
Financial Institutions
Franchise Law
Hospitality and Tourism Law
Immigration Law
Information Technology Law
Insolvency and Reorganization Law
Insurance Law
Intellectual Property Law
International Arbitration
Investment Funds
Labor and Employment Law
Leveraged Buyouts
Litigation
Media Law
Mergers and Acquisitions Law
Outsourcing
Private Equity Law
Project Finance and Development Practice
Public Law
Real Estate Law
Regulatory Practice
Structured Finance Law
Tax Law
Technology Law
Telecommunications Law
Trade Law
Trusts and Estates
Venture Capital Law