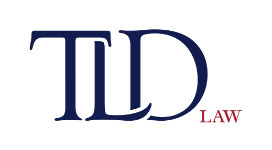 Firm Details
At TLD Law, our diversity of perspectives, experience, and knowledge enable us to collaborate with our clients throughout their lifetimes and to provide personalized, insightful, and effective legal solutions that have positive and lasting impacts. Driven by exceptional legal minds who have deep-rooted local and regional knowledge and are passionate about their work, we represent our clients with visionary approaches and personalized care. We are tenacious, inventive, and protective of our clients, our team, and their needs.
Established in 1961 by Harold T. Tredway, TLD Law has long been recognized for its legal achievements, for providing consistent, expert guidance and long-term counsel to meet our clients' legal needs and that includes our tradition of giving back to our community. Today our dedication is visible in our team of top legal professionals, a diverse group of attorneys who are renowned for their comprehensive practice area knowledge and achievements.
Our unwavering commitment to providing unparalleled service and intelligent legal solutions in pursuit of the best results has fueled our growth and reputation. We currently serve our clients through our four primary practice areas: trust & estate, civil litigation, corporate, real estate, employment law and family law. Our offices are located in Irvine, Long Beach, Beverly Hills, and Downey.
Our uniqueness is our diversity – not only in the makeup of our team of highly qualified and educated professionals, but also in our corporate culture and DNA. We are professionals who are personable and friendly.
We can be spontaneous, yet we are careful and measured. We are well established and traditional yet we crave innovation – we are forward-thinking and utilize modern technologies to better serve our clients. And we enjoy life while also rolling up our sleeves to get the serious work done. We are a good balance between all of these attributes.
Contacts
Lauren Osborne
Business Development Officer
562-9230971
Firm Practice Areas
Appellate Practice
Business Organizations (including LLCs and Partnerships)
Commercial Litigation
Corporate Law
Employment Law - Management
Family Law
Litigation - Construction
Litigation - Health Care
Litigation - Real Estate
Litigation - Trusts and Estates
Mergers and Acquisitions Law
Real Estate Law
Trusts and Estates
Office Locations
United States
United States
California
California
Beverly Hills, CA
9595 Wilshire Boulevard, Suite 900
Beverly Hills, CA 90212
United States
Irvine, CA
2010 Main Street, Suite 1000
Irvine, CA 92614
United States
Long Beach, CA
3900 Kilroy Airport Way, Suite 240
Long Beach, CA 90806
United States