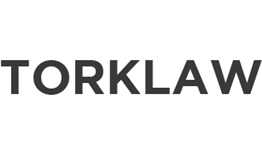 Headquarters
811 Wilshire Boulevard, Suite 1700
Los Angeles, CA 90017
United States
(310) 935.1111
Firm Details
TorkLaw founder Reza Torkzadeh began practicing law in 2007, and founded the firm as The Torkzadeh Law Firm in 2012. A plaintiffs-only firm headquartered in Los Angeles, California, TorkLaw exclusively represents victims of serious personal injury and wrongful death of a loved one.
TorkLaw's legal advocacy gives a voice to victims of catastrophic injury or the wrongful death of a family member through someone else's negligence or wrongdoing. Most of our cases involve victims of motor vehicle accidents, dangerous products (such as defective medical devices or car parts), or unsafe conditions on a property (for instance, slip and fall accidents).
TorkLaw attorneys are award-winning, dedicated professionals who, like Reza, are committed to caring for clients experiencing some of the most challenging times of their lives, and helping them navigate a system that often seems designed to deny them justice. When TorkLaw attorneys take a case, our goals are not only to obtain appropriate legal compensation for our clients, but to also help make our communities safer from future misconduct, dangerous products and hazardous conditions.
Since the firm was established, we have expanded to twelve offices in the states of California, Illinois, Nevada, Texas, Arizona, Washington state, and the District of Columbia.
Management
Demographics
Partners
Men: 2
Caucasian: 2
Of Counsel
Women: 1
Asian: 1
Men: 2
Caucasian: 1
Associates
Women: 2
Men: 1
Caucasian: 3
Other Lawyers
Women: 1
Caucasian: 1
Management / Department Heads
Women: 1
Hispanic: 1
Men: 1
Caucasian: 1
Paralegals
Women: 5
Asian: 1
Hispanic: 3
Caucasian: 5
Non-Legal Employees
Women: 2
Hispanic: 2
Native-American: 1
Men: 2
Caucasian: 1
Awards
SuperLawyers
The National Trial Lawyers Top 40
Inc. 5000 List of Fastest-Growing Private Companies
Contacts
James Andresen
Director of Operations
3109351111
Firm Practice Areas
Elder Law
Mass Tort Litigation / Class Actions - Plaintiffs
Personal Injury Litigation - Plaintiffs
Product Liability Litigation - Plaintiffs
Wrongful Death