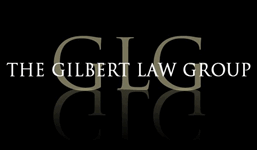 Building IV, Suite 200
5400 Ward Road
Arvada, CO 80002
United States
888-711-5947
Firm Details
The Gilbert Law Group is among the leading law firms in the United States concentrating in product liability litigation. Our firm is well known across the country, and was named one of the BEST LAW FIRMS in the United States by U.S. News and World Report in 2010, 2011, 2012 and 2014. The firm is headed by Jim Gilbert, a 2011, 2013 & 2015 "Best Lawyers" Lawyer of the year for product liability litigation. Jim is consistently named among the "Best Lawyers in America," and is a member of the Inner Circle of Advocates, a select group comprised of 100 of the most elite plaintiffs' attorneys in the nation. Jim has also been recognized by his peers every year as a Colorado Super Lawyer, and Anne Dieruf was chosen as a "Rising Star" by Super Lawyers in both Washington and Colorado.

Our experience and expertise at The Gilbert Law Group ensures our clients the best possible representation by truly outstanding lawyers. Our attorneys have recovered more than $400 million in verdicts and settlements against some of the world's largest corporations. We understand the devastating effect corporate misconduct can have on a family, and we never turn away from even the most formidable opponents—at the local courthouse, everyone has the same opportunity for justice, even against a wealthy corporation.Results often go beyond simply winning verdicts and settlements—our cases have affected safety changes in government and industry. The Gilbert Law Group has headed litigation which has prompted product recalls and changes in safety regulations.

Our in-house engineering staff makes us unique among the nation's law firms. Since our founding in 1969, our product safety lawyers have focused on litigation involving auto accidents and rollovers where people are seriously injured or killed because of automobile defects. We were the first plaintiff law firm in the U.S. to utilize a high-end computer modeling program, LS Dyna 3D, in a crashworthiness lawsuit. In a case involving a minivan accident in which three children died, we used computer modeling to "redesign" the minivan in a manner that would have prevented at least two and possibly all three deaths. Our clients benefit directly from having experts on vehicle design and safety available to them at every stage of their lawsuit.

The Gilbert Law Group works on a contingent fee basis, which means we are paid a percentage of the amount recovered. Any costs incurred by us will only be charged if the client is financially compensated.

We Get Results

We have successfully represented consumers in suits against the major automobile manufacturers, including General Motors, Ford, DaimlerChrysler, Honda, Mitsubishi and Toyota, as well as various tire and seatbelt manufacturers. Our cases have earned us an outstanding reputation in the legal community, and we are proud to say we are respected among plaintiff and defense attorneys alike.

Our firm enjoys a national reputation in litigation areas ranging from sport utility vehicle rollovers to defective restraint systems to defective conversion vans. Trial victories include a record product liability verdict in Vermont ($43.2 million) in a collapsed seat back case, a record product liability verdict in Colorado ($17.5 million) in a defective seat belt case, and a $35 million verdict in California against the manufacturer of a conversion van seating pedestal.
Firm Practice Areas
Personal Injury Litigation - Plaintiffs
Product Liability Litigation - Plaintiffs
Office Locations
United States
United States
Colorado
Colorado
Arvada, CO
Building IV, Suite 200
5400 Ward Road
Arvada, CO 80002
United States