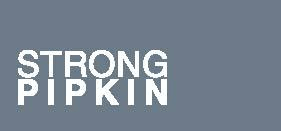 Headquarters
Two Riverway, Suite 1020
Houston, TX 77056
United States
(713) 651.1900
Firm Details
Since our founding in 1935, Strong Pipkin continues to successfully serve Texas businesses and major corporations doing business in Texas and the adjacent states. Many of our clients have been with us for decades because we are responsive to their needs, we deliver services at a fair and reasonable cost, and we are good at what we do.
Our goal is to be the best we can be, both personally and professionally, and our attorneys have been recognized for their professionalism and accomplishments. Five of our partners, Michael L. Baker, Michael T. Bridwell, Joe Michael Dodson, Daniel C. Ducote, and David W. Ledyard, are Board Certified by the Texas Board of Legal Specialization in Personal Injury Trial Law. Two partners, including Joe Michael Dodson and Greg M. Dykeman, are certified in Civil Trial Law . Six of our partners have been recognized by their peers and elected to membership in the American Board of Trial Advocates. Some have been invited to membership in the International Association of Defense Counsel, Litigation Counsel of America, and the Federation of Defense and Corporate Counsel.
Strong Pipkin has an 'AV' rating, the highest awarded by Martindale-Hubbell®, and Eight of our lawyers, Michael L. Baker, K. B. Battaglini, John G. Bissell, Michael T. Bridwell, Joe Michael Dodson, Greg M. Dykeman, Michael Hendryx, and David W. Ledyard, are recognized in The Best Lawyers in America© (by Levine Leichtman Capital Partners) 2021.
Strong Pipkin represents a diverse group of clients, and we work to promote diversity among our attorneys and staff.
Awards
Mike Hendryx - America's Top 100 Attorneys™ (by America's Top 100 LLC) – Lifetime Achievement
David W. Ledyard - America's Top 100 Civil Defense Litigators – Southern Texas – 2018
Michael Baker - The Best Lawyers in America 2021 Personal Injury Litigation "Lawyer of the Year" in Beaumont
Greg M. Dykeman - The Best Lawyers in America 2021 Litigation Real Estate "Lawyer of the Year" in Beaumont
Michael T. Bridwell - The Best Lawyers in America 2020 Mass Tort Litigation/Class Actions - Defendants "Lawyer of the Year" in Beaumont
Michael Hendryx - Texas Association of Defense Counsel President's Award
Firm Practice Areas
Appellate Practice
Arbitration
Commercial Litigation
Environmental Law
Litigation - Construction
Litigation - Environmental
Litigation - Labor and Employment
Litigation - Real Estate
Mass Tort Litigation / Class Actions - Defendants
Mediation
Natural Resources Law
Oil and Gas Law
Personal Injury Litigation - Defendants
Personal Injury Litigation - Plaintiffs
Product Liability Litigation - Defendants
Qui Tam Law
Transportation Law
Office Locations
United States
United States
Texas
Texas
Beaumont, TX
595 Orleans, Suite 1400
Beaumont, TX 77701
United States
Houston, TX
Two Riverway, Suite 1020
Houston, TX 77056
United States