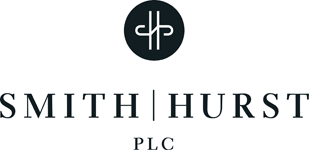 Hunt Tower, Suite 900
5100 West JB Hunt Drive
Rogers, AR 72758
United States
(479) 301.2444
Firm Details
Smith Hurst, PLC is a leading regional business and private wealth law firm based in Northwest Arkansas. Northwest Arkansas, including the cities of Fayetteville, Rogers and Bentonville, is one of the fastest growing areas of the United States and home to some of the world's leaders in business, including the retail and consumer packaged goods industry, the transportation and logistics industry and the poultry industry. The foundation of our firm is a cohesive team of lawyers who share an attitude of excellence in serving our clients, helping them achieve their business and personal goals and working to solve their most important, and often times most sensitive, problems. We are experienced thought leaders in our areas of practice and are routinely called on by businesses and individuals to represent them in some of their most important business law and transaction matters and wealth planning and preservation matters.
We are a Tier 1 Law Firm in the fields of Tax Law and Trusts and Estates Law as rated by Best Law Firms in America. Such highly touted publications as Best Lawyers in America, Chambers & Partners USA and Mid-South Super Lawyers have recognized members of our firm as leaders in the legal fields of mergers and acquisitions, securities, commercial and corporate law, tax and trusts and estates. On a more local level, we are proud to have been recognized by the members of our community as the 2012 recipient of Start-Up Business of the Year and the 2014 recipient of Small Business of the Year by the Fayetteville Chamber of Commerce.
We focus intently on the legal needs of, and issues that confront, entrepreneurs and their businesses, professional service providers, executives and wealthy individuals and families. Our suite of legal practice areas crosses a diverse field and routinely includes business and corporate based law, mergers and acquisitions, real estate, tax, intellectual property, asset protection and estate planning representation and counseling. More specifically, our core competencies lie in company formation and capital raising, operational, transactional and planning matters including entrepreneurial services, contracts (including ordinary course of business contracts, employment and consulting agreements, confidentiality and non-disclosure agreements, covenants not to compete, lease agreements and distribution and sales agreements), business choice of entity, entity governance (including advising Boards of Directors, senior management and controlling shareholders), entity course of business and taxation matters, mergers and acquisitions, venture capital and private equity financings, real estate acquisition and development, banking and securities regulatory matters, trusts and estates, wealth preservation and asset protection, charitable planning and tax exempt and non-profit organizations.
Management
Demographics
Management / Department Heads
Women: 1
Non-Legal Employees
Men: 2
Awards
Start Up Business of the Year
Best Law Firms
Chambers and Partners USA Corporate / Commercial
Contacts
Firm Practice Areas
Business Organizations (including LLCs and Partnerships)
Closely Held Companies and Family Businesses Law
Corporate Law
Health Care Law
Information Technology Law
Mergers and Acquisitions Law
Real Estate Law
Securities / Capital Markets Law
Securities Regulation
Tax Law
Technology Law
Trade Secrets Law
Trusts and Estates
Venture Capital Law
Office Locations
United States
United States
Arkansas
Arkansas
Rogers, AR
Hunt Tower, Suite 900
5100 West JB Hunt Drive
Rogers, AR 72758
United States