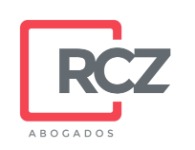 Firm Details
Rivadeneira Colombara Zegers (RCZ Abogados) was founded in 2009 as a result of the merger between the Rivadeneira Zegers Law Firm, founded in 1990 by Ricardo Rivadeneira Monreal and Rodrigo Zegers Reyes, and Colombara Olmedo Law Firm, founded in 1999 by Ciro Colombara.
Since our foundation, we have earned a prestigious reputation in complex litigation in criminal, administrative, constitutional, civil and commercial matters, as a result of the successful solutions we have developed for the most complex controversies affecting our clients.
Likewise, during the last years we have developed new and diverse areas related to corporate advise to national and international companoes and to the development of projects, especially in the construction and real estate industries, energy, and sanitation, desalination and water reuse. Those areas have been strengthened with the incorporation of José Ignacio Zaldívar in during 2020.
We also participate in specialized networks that allow us to expand our solutions in legal matters, such as the Latin American Association of Desalination and Water Reuse (Aladyr), the Chilean-American Chamber of Commerce and the Pro Bono Network of the Americas.
Today, in RCZ we are in a new stage, where we seek that thebrand transcends the founding partners, and where we mix the tradition and experience that characterizes us, with the innovationand agility that is required to be a legal boutique of excellence in the XXI century.
Firm Practice Areas
Arbitration and Mediation
Banking and Finance Law
Capital Markets Law
Competition / Antitrust Law
Construction Law
Corporate and Mergers and Acquisitions Law
Corporate Governance and Compliance Practice
Criminal Defense
Energy Law
Environmental Law
Insolvency and Reorganization Law
International Arbitration
Labor and Employment Law
Litigation
Mining Law
Natural Resources Law
Project Finance and Development Practice
Real Estate Law
Venture Capital Law
Water Law
Office Locations
Chile
Chile
Santiago, Chile
Av. Alonso de Córdova 4355, piso 14
Vitacura
Santiago
Chile