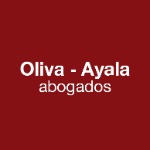 Firm Details
Oliva-Ayala Abogados provides legal counseling and litigation services in criminal matters, with special dedication to Business and Economic Crime. The firm was founded by Horacio Oliva García and Ignacio Ayala Gómez –who is its current Managing Partner–, with the objective of offering the market a team of lawyers specialized in Criminal Law. The firm's lawyers are highly recognized Criminal Law scholars and have a vast professional experience in this same field.
Oliva-Ayala Abogados is a highly specialized law firm which aims to solve both corporate and private clients´ needs. The uniqueness of the Firm consists on its exclusive dedication to Criminal Law, allowing it to offer a deep understanding of criminal procedure strategies for complex situations, as well as an outstanding technical level. The service offered by the firm includes the partners' continuous involvement in each case and their personalized attention.
The steady participation of the firm's members in national and international conferences and symposia ensures their continuous updating in the problems posed by an increasingly diverse practice. At the same time, the large number of scientific publications authored by our lawyers guarantees their capacity to reach innovative solutions for client's specific case. The firm also sponsors and participates in the publication of specialized books and articles in criminal matters, such as the highly acclaimed, over 1,000 pages long, volume "Memento Oliva-Ayala de Derecho penal económico y de la empresa".
The firm's experience goes beyond the frontiers of national criminal law, with its lawyers having taken part in cases in the USA, France, Germany, United Kingdom, Italy, Switzerland, Portugal, Israel, Mexico, Chile and other countries, as well as before the European Court of Justice, the European Court of Human Rights and other international jurisdictional and non-jurisdictional bodies such as the World Bank. This experience allows the firm to provide highly qualified advice in cases with an international component.
Law Firm of the Year Awards
Criminal Defense in Spain (2020)
Criminal Defense in Spain (2019)
Criminal Defense in Spain (2017)
"Law Firm of the Year"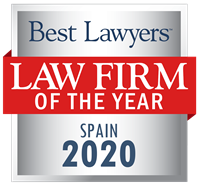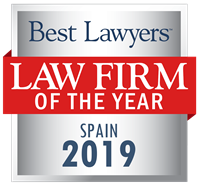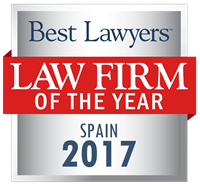 Oliva-Ayala Abogados has received the following "Law Firm of the Year" accolades. Only one firm in a practice area is awarded this top honor each year:
Spain's "Law Firm of the Year" awards:

Criminal Defense - 2020
Criminal Defense - 2019
Criminal Defense - 2017
Office Locations
Spain
Spain
Madrid, Spain
Calle Miguel Ángel, 14 - 3º
Madrid 28010
Spain