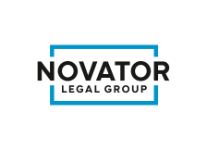 Novator LLC
Presnenskaya embankment, 10s2,
IQ-quarter, 3 tower, floor 7, office 44
Moscow 123112
Russia
7 985 267 8918
Firm Details
The Legal Group «NOVATOR» is focused on comprehensive support of the bankruptcy proceedings, complex arbitration disputes, and protection of the senior management from prosecution for subsidiary responsibility.
The team has experience in resolving complex, interconnected disputes that require the elaboration of the unified strategy and creation of precedent-setting decisions.
The creation of the Legal Group «NOVATOR» in 2018 is inspired by successful experience in working on large projects and a passion for innovation. Our clients are banking institutions, major real-estate developers, petroleum companies.
Management
Awards
The top of the best federal companies («Pravo 300», nomination «Bankruptcy», 2019)
The finalist of the special nomination «Digital: optimization and automatization of legal processes» in rating «Pravo 300» 2019
The top of the best federal legal companies («Pravo 300», nomination «Litigation», 2020)
Clients
Deposit Insurance Agency
Investment Group «Russian Fonds»
SalesTech System «OTC»
Siirtec Nigi
Contacts
Firm Practice Areas
Insolvency and Reorganization Law
Litigation
Real Estate Law
Office Locations
Russia
Russia
Moscow, Russia
Presnenskaya embankment, 10s2,
IQ-quarter, 3 tower, floor 7, office 44
Moscow 123112
Russia