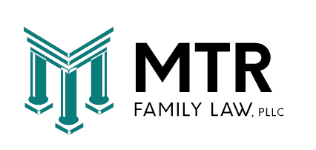 205 Twenty-Third Avenue North
Nashville, TN 37203-1501
United States
(615) 341.0070
Firm Details
The focus of MTR Family Law, PLLC is to accomplish the goals of its clients and to do so in the most efficient, cost-effective manner possible. We offer a comprehensive range of family law services from advice and counseling on the most sophisticated and complex business and legal issues to negotiating agreements, mediating disputes, and litigation including:
Premarital and Postnuptial Agreements
Domestic Partnership Agreements
Marital Dissolution Agreements
Divorce and Separation
Property and Debt Division
Juvenile Court MattersParentage
Child Custody and Support
Spousal Support (Alimony)
Attorney Fees and Costs
Arbitration
Mediation
Collaborative Law
We also handle alternative dispute resolution cases, including arbitration, mediation, and collaborative law.
The attorneys at MTR Family Law, PLLC maintain strong community ties, are committed to the pursuit of excellence, communicate effectively, and demonstrate the strictest personal and professional ethics as well as the utmost concern for our clients.
Our family law attorneys utilize state of the art technology and cost-effective methods to provide services in a timely, client-oriented manner and ethical, friendly, and professional environment. Our approach focuses on each client's background, needs, and goals, and we are committed to keeping our clients informed.
Our dedication to quality, understanding of the law, trust, and respect are the foundation for our long-standing relationships with clients, attorneys, judges, and the community.
Office Locations
United States
United States
Tennessee
Tennessee
Nashville, TN
205 Twenty-Third Avenue North
Nashville, TN 37203-1501
United States