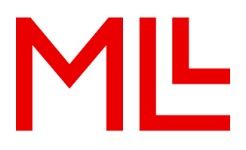 Firm Details
Firm Profile
As one of the largest Swiss business law firms, MLL advises its clients in all traditional areas of commercial law such as M&A, finance, dispute resolution and intellectual property (IP). In particular, however, MLL stands out for its first-class industry expertise in technically innovative specialist areas such as fintech, blockchain and artificial intelligence, but also in regulated and innovative industries such as life sciences, telecommunications, financial services, real estate and retail and luxury. It is in these sectors in particular that MLL's specialists regularly receive attention in the most prestigious legal publications and lawyer rankings. MLL employs 250 people, including 150 lawyers, at its four Swiss offices in Zurich, Geneva, Zug and Lausanne, as well as at its international offices in London and Madrid.
Law Firm of the Year Awards
Intellectual Property Law in Switzerland (2020)
Top Listed National Awards
Top Listed in Switzerland in Intellectual Property Law with 7 lawyers
Top Listed City Awards
Top Listed in Zürich in Intellectual Property Law with 5 lawyers
"Law Firm of the Year"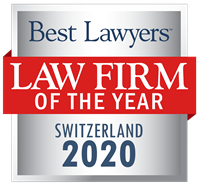 Switzerland's 2020 "Law Firm of the Year" in Intellectual Property Law
Firm Practice Areas
Advertising Law
Banking and Finance Law
Capital Markets Law
Construction Law
Corporate Law
Energy Law
Immigration Law
Information Technology Law
Insolvency and Reorganization Law
Intellectual Property Law
Investment Funds
Labor and Employment Law
Litigation
Media Law
Mergers and Acquisitions Law
Pharmaceuticals and Life Sciences Practice
Private Equity Law
Real Estate Law
Tax Law
Technology Law
Telecommunications Law
Office Locations
Spain
Spain
Madrid, Spain
Antonio Maura 10
Madrid 28014
Spain
Switzerland
Switzerland
Genève, Switzerland
65 rue du Rhône
Genève 1211
Switzerland
Lausanne, Switzerland
Rue du Grand-Chêne 1
Lausanne 1003
Switzerland
Zug, Switzerland
Grabenstrasse 25
Baar
Zug 6340
Switzerland
Zürich, Switzerland
Schiffbaustrasse 2
Zürich 8031
Switzerland
United Kingdom
United Kingdom
London, United Kingdom
17 Godliman Street
London EC4V 5BD
United Kingdom