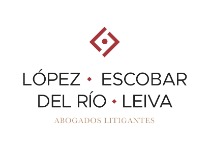 López Escobar Del Río Leiva
Firm Details
López Escobar Del Río Leiva was founded on January 1st, 2017 by two former partners of Harasic & Lopez (Julián López and José Ignacio Escobar), and one former partner of DyP abogados (Jorge Del Río). Then, in mid 2017, Felipe Leiva joined the new firm.
The firm is a boutique practice specialized in high complexity litigation that takes a limited number of cases per year, allowing its partners to be directly and personally involved in each of them. Its partners are known for being expert litigators on criminal, civil, and administrative issues. They offer their clients personalized attention and work in close contact with them.
Their practice covers a wide range of areas, including financial, retail, electrical, ports, mining, banking, telecommunications, and infrastructure, both in the private and the public sector. The firm has been widely considered one of the leading law firms in dispute resolution, and during recent years, the partners of the office led some of the most important civil and criminal cases in Chile.
The lawyers of the firm have a strong commitment to public interests. In fact, over the last years, Julián López has integrated the Board of Directors of the Chilean Bar Association (www.colegioabogados.cl), while Julián López, José Ignacio Escobar, and Felipe Leiva are members of the Ethics Tribunal of the same organization. Furthermore, all of the firm partners are members of Asociación por las Libertades Públicas (Association for Public Liberties), where José Ignacio Escobar and Felipe Leiva have served as Chairman of its Board of Directors.
In addition, Jorge Del Río is very demanded as an arbitrator for the Arbitration and Mediation Center of the Chilean Chamber of Commerce. He is also a member of the ICC Chile (International Chamber of Commerce, Chilean branch). Julian Lopez is a law professor at the University of Chile and José Ignacio Escobar at Pontificia Universidad Católica's law school.
Management
Demographics
Associates
Women: 3
Men: 2
Paralegals
Women: 1
Men: 1
Non-Legal Employees
Women: 4
Men: 1
Law Firm of the Year Awards
Criminal Defense in Chile (2021)
"Law Firm of the Year"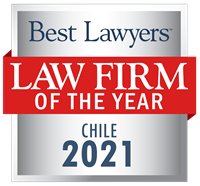 Chile's 2021 "Law Firm of the Year" in Criminal Defense
Firm Practice Areas
Administrative and Public Law
Appellate Practice
Arbitration and Mediation
Civil Rights Law
Construction Law
Criminal Defense
Litigation
Product Liability Litigation
Office Locations
Chile
Chile
Santiago, Chile
Av. Presidente Riesco 5561, oficina 1901
Las Condes
Santiago
Chile