Firm Profile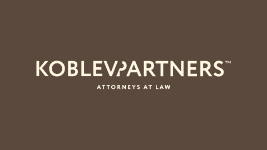 Firm Details
Established in 1999, Koblev & Partners is a high-caliber boutique law office that takes an individual approach to each case, always with personal contact between the client and the lawyer, and always while maintaining the highest level of confidentiality. Our principle practice areas include: criminal defense, advocacy of both victims and the accused in criminal cases involving allegations of corruption, fraud, and financial wrongdoing (white-collar defense), dispute resolution, advocacy at both the trial and appeal level, legal advice for individual and corporate clients.
Our team effectively handles cases of any level of complexity, including those that require not only expertise in criminal law, but civil and corporate law as well, not to mention bankruptcy, taxes, auditing, asset recovery, forensic examinations, and public relations.
Koblev & Partners cooperates with leading law firms in all major jurisdictions and has close contacts with the Russian offices of key foreign law firms. This allows the Firm to provide high-quality legal services to clients operating not only in Russia, but abroad as well.
The Firm's attorneys have an impeccable reputation and are recognized year after year as leaders of the profession by respected journals and rankings both at home and abroad.
Law Firm of the Year Awards
Criminal Defense in Russia (2020)
"Law Firm of the Year"
Russia's 2020 "Law Firm of the Year" in Criminal Defense
Firm Practice Areas
Arbitration and Mediation
Criminal Defense
Litigation
Office Locations
Russia
Russia
Moscow, Russia
Varshavskoe shosse, 1
Building 1-2, Office A613
Moscow 117105
Russia