Firm Profile


KM Partners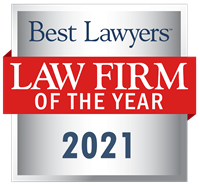 Firm Details
KM Partners* is a leading Ukrainian consulting firm specializing in tax, legal and consulting services which has been working on the legal market of Ukraine since 1999.
KM Partners is the exclusive member firm of WTS Global in Ukraine. With representation in over 100 countries, WTS Global is a leading global tax practice offering the full range of tax services. All member firms of WTS Global are carefully selected through stringent quality reviews, and are strong local players in their home markets. WTS Global deliberately refrains from conducting the audit, as the audit defined by current legislation in order to avoid any conflicts of interest and to be a long-term trusted advisor to its international clients. Clients of WTS Global include multinational companies, international mid-size companies as well as private clients and family offices. Today the reputation of the firm is supported by 6 partners and more than 25 qualified and experienced lawyers.
Our experience includes more than 20 years of practice in tax, legal and consulting area in Ukraine. The primary spheres of our firm's activity are:
taxation;
customs law;
transfer pricing;
M&A and restructurings;
contract and business law;
litigation;agriculture;
real estate and construction;
competition and antitrust law;
corporate law;
labour law/ labour disputes;
currency control;
intellectual property;
bankruptcy.
KM Partners is a member of the European Business Association, the American Chamber of Commerce in Ukraine, the U.S.-Ukraine Business Council (USUBC), German-Ukrainian Chamber of Industry and Commerce and The Union of Ukrainian Entrepreneurs.
* WTS Consulting LLC operates under trade name KM Partners
Law Firm of the Year Awards
Tax Law in Ukraine (2021)
Tax Law in Ukraine (2019)
Awards
The Best Lawyers in Ukraine 2021: KM Partners has been recognized as the Ukrainian Law Firm of the Year in Tax Law.
Chambers Europe 2020: KM Partners is a leader in "Tax" category.
The Legal 500 EMEA 2020: Tier 1 in category of Tax, Tier 2 in Labour Law, Tier 3 in category of Real Estate and Construction, Tier 3 in the practice of "White-Collar" Crimes, Tier 4 in category of Corporate Law and Mergers and Acquisitions.
European Tax Awards 2019: KM Partners is the Ukraine Tax Firm of the Year.
Ukrainian Law Firms 2019. А Handbook for Foreign Clients: KM Partners – the best law firm in Tax Consulting and Tax Litigation.
World Tax 2020: Tier 1 among the Ukrainian leading firms in the field of taxation.
World Transfer Pricing 2020: Tier 2 among the leading firms specialized in transfer pricing issues in Ukraine.
About Our Clients
Our clients include leading international companies and their subsidiaries in Ukraine, mid-sized businesses, as well as Ukrainian companies. We advise clients in various industrial sectors such as agribusiness, automobile, banking, building materials, chemical, electrical engineering, energy, information technology, communications, consumer goods production, mechanical engineering, media, pharmaceutical, technology, telecommunications, retail, transport and logistics, insurance companies.
"Law Firm of the Year"
KM Partners has received the following "Law Firm of the Year" accolades. Only one firm in a practice area is awarded this top honor each year:
Ukraine's "Law Firm of the Year" awards:

Tax Law - 2021
Tax Law - 2019
Firm Practice Areas
Construction Law
Corporate Law
Customs and Excise Law
Energy and Natural Resources Law
Information Technology Law
Intellectual Property Law
Investment
Labor and Employment Law
Land Use and Zoning Law
Litigation
Mergers and Acquisitions Law
Real Estate Law
Tax Law
Office Locations
Ukraine
Ukraine
Kyiv, Ukraine
5, Pankivska Street, 5th Floor
Kyiv 01033
Ukraine