Gorodissky & Partners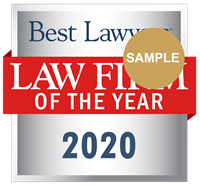 Headquarters
B. Spasskaya Str., 25, Building 3
Moscow 129090
Russia
7 495 937 6116
Firm Details
A home grown Russian IP boutique Gorodissky & Partners with its headquarters in Moscow, 9 branch offices in Russia and 1 — in Ukraine remains heading top positions in every aspect of protection, disposal and enforcement of IP rights. Our main jurisdictions are Russia and Ukraine but thanks to the existed trustworthy network we represent clients around Eurasia.
Today's team of 140 IP professionals provides domestic and foreign clients and associates with comprehensive, professional and cost effective legal services in respect of all IP including inventions, trademarks, designs, utility models, copyrights, software, domain names.
Our patent/trademark attorneys and lawyers are members of AIPPI, FICPI, LESI, IFA, INTA, MARQUES, ECTA, PTMG, AIPLA, Russian Franchise Association, the Russian Chamber of Patent Attorneys and the Council of Eurasian Patent Attorneys.
Law Firm of the Year Awards
Intellectual Property Law in Russia (2020)
Top Listed National Awards
Top Listed in Russia in Intellectual Property Law with 15 lawyers
Top Listed City Awards
Top Listed in Moscow in Intellectual Property Law with 14 lawyers
Firm Practice Areas
Franchise Law
Intellectual Property Law
Litigation