Firm Profile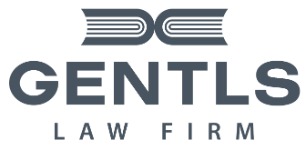 Firm Details
GENTLS is a dispute resolution law firm founded in 2016 with its head office in Kyiv, Ukraine. Our key areas of legal practice cover domestic dispute resolution; international commercial arbitration and litigations; enforcement of foreign judgments and arbitration awards; defamation cases; white-collar crime practice. GENTLS distinctive feature is that the firm takes up highly complex cases, requiring unique experience in litigation and non-standard solutions. Specialization allows us to win complicated cases that many other firms do not want to undertake. This is our advantage. We provide a full range of services – that is, support not only at the stage of litigation but also at the stage of enforcement.
GENTLS advocates successfully represented in court such businesses as «British American Tobacco», «Louis Dreyfus», «Mammoet», «Ukrainian Danube Shipping Сompany», «Sony Ukraine», «Khortytsa», «Oschadbank», «Alfa Group».
GENTLS Managing partner Oleh Gromovyi is a practicing advocate with over 15 years' experience in litigation, specializing in the enforcement of foreign judgments and arbitration awards in Ukraine, public law disputes, defamation as well as intellectual property and other commercial litigations. Oleh is recognized as one of the leading litigation lawyers according to the rating "Top 100 Lawyers of Ukraine" (2020). He has obtained his experience in one of the top-5 international law firms holding а position of the head of the litigation team and then has been nominated as a legal counsel to the supervisory board of Global Spirits - Europe's largest international alcohol holding company. With GENTLS Oleh Gromovyi performs as a personal advocate of the high-ranking public officials of Ukraine. He holds a degree of Master of Intellectual Property Law. In 2020 Oleh graduated from the London School of Economics and Political Science (LSE).
GENTLS provides excellent services for a reasonable price and is open to all kinds of payment arrangements (hourly rates, cap fee, and success fee).We are honest with our clients because we believe that trust is the most valuable thing that there can be in the relationship between clients and their lawyers.
Management
Clients
British American Tobacco
Mammoet
Louis Dreyfus
Ukrainian Danube Shipping Сompany
Oschadbank
Alfa Group
Contacts
Office Locations
Ukraine
Ukraine
Kyiv, Ukraine
40 Hlybochytska street
Kyiv 02000
Ukraine