Firm Profile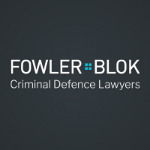 Firm Details
Fowler and Blok is a Canadian criminal defence law firm located in Vancouver, BC. The firm's lawyers collectively bring over 25 years of criminal defence experience to each case. They have extensive knowledge of Canadian criminal law and procedure, as well as years of experience in conducting trials, appeals, reviewing and preparing cases as well as negotiating with Crown counsel to resolve cases that serve the best interests of their clients.
If you have been arrested or charged with a criminal, quasi-criminal or administrative offence in British Columbia or Yukon, they will use their extensive experience, knowledge of the criminal justice system and passion for the law to advance your case and to protect your interests at every step of the process.
The firm is regularly involved in complex criminal litigation and has been involved in some of BC's most high profile criminal cases of the last twenty years. They have developed significant experience in using sophisticated courtroom technology to effectively defend their clients by marshalling the evidence that supports the client's case or demonstrates weakness in the Crown's case. They also regularly work with professionals in other disciplines such as forensic pathologists, forensic psychiatrists, psychologists, accident reconstructionists, handwriting analysts, ballistics experts and other specialists who can bring important information to light in the defence of criminal charges.
The firm's offices are located in the heart of downtown Vancouver, close to the Provincial and Supreme Courts and the British Columbia Court of Appeal. They also travel extensively and have appeared in courthouses throughout British Columbia and Yukon.
Contacts
Richard Fowler, Q.C.
Partner
(604) 961-2685
Office Locations
Canada
Canada
British Columbia
British Columbia
Vancouver, BC
Melville Law Chambers
1200 - 1111 Melville Street
Vancouver, BC V6E 3V6
Canada