Firm Profile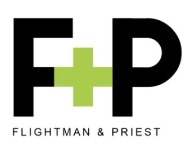 Firm Details
Flightman + Priest is a Moscow-based boutique law firm with a strong focus on various international matters, from advising foreigners in Russia to supporting Russian and other Russian-speaking nationals and companies investing or doing business overseas.
F+P offers exceptional legal expertise coupled with thorough understanding of the Russian and international business and political environment.
The firm acts as a one-stop-shop for clients ensuring a smooth coordination of all the elements and work groups involved. Working as a boutique implies direct contact between clients and the partners or the leading lawyers of the firm. It also means that from the beginning, the case is reviewed and considered by an attorney who will handle it.
F+P has a strong track record of representation of big investment and managing companies, industrial holdings as well as wealthy private clients. The firm assists its clients on a vast majority of legal issues in the fields of corporate, tax and commercial law, bankruptcy, real estate, intellectual property, wealth planning and dispute resolution. All F+P lawyers are fluent in foreign languages.
Firm Practice Areas
Arbitration and Mediation
Asset Finance Law
Banking and Finance Law
Competition / Antitrust Law
Construction Law
Corporate Law
Customs and Excise Law
Family Law
Immigration Law
Insolvency and Reorganization Law
Intellectual Property Law
Labor and Employment Law
Land Use and Zoning Law
Litigation
Mergers and Acquisitions Law
Offshore
Private Equity Law
Real Estate Law
Tax Law
Trade Law
Trusts and Estates
Office Locations
Russia
Russia
Moscow, Russia
10 Ulitsa Testovskaya, Suite 1, Floor 18, Entrance 1
Moscow 123112
Russia