Firm Profile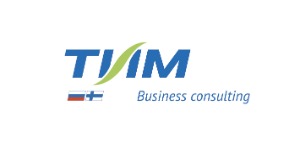 Headquarters
85, Sredniy pr. Vasilevskiy Island
St. Petersburg 199406
Russia
7 812 336 48 52
Firm Details
Consulting Group TEAM was founded in 1992 in Arkhangelsk, Russia. Since 1995 it's HQ is situated in Saint Petersburg. We also have a branch office in Moscow.
During our history, which originated from tough times in Russia, TEAM professionals have made the contribution in business development in Saint Petersburg and Leningrad region providing legal support for companies and entrepreneurs of different area and amount: Heineken, Cainiao (Аlibaba), Makita, Saint Petersburg Foundation for SME Development and other.
TEAM provides legal services on every stage of development of your business:
startup
operations
development
restructuring
business migration
These legal services are:
full support of incorporation and other business procedures
contractual support
support of all business operations
litigations
real estate transaction support
M&A
intellectual property protection
During our practice, we have had interesting cases and transactions, developed jointly with Dentons and DLA Piper.
Besides being recognized by Best Lawyers TEAM is also recognized by Kommersant legal rating (Russia) both corporate and individual.
TEAM also has an Accounting department in its structure, which makes us provide our clients with full business support.
Clients
Alamarin Jet
Alupro Rus
Avind International
BEPCO
Cainiao
Cursor
Gevarus
Heineken
Hultin Partners
Innopolis - High Tech City
Joutsen
KPA Unicon
Laitex
Leipurin
Makita
Mobatime Systems
NCA
Nordavia
Skaala
Spliethoff
Tackla
Tatarstan Investment Development Agency
Transfennica
Weser
Firm Practice Areas
Appellate Practice
Arbitration and Mediation
Corporate Governance and Compliance Practice
Corporate Law
Debt and Equity
Franchise Law
Government Relations Practice
Insolvency and Reorganization Law
Insurance Law
Intellectual Property Law
Labor and Employment Law
Litigation
Maritime Law
Mergers and Acquisitions Law
Non-Profit / Charities Law
Outsourcing
Real Estate Law
Sports Law
Office Locations
Russia
Russia
Moscow, Russia
Tovarisheskiy per, 20, building 20
Moscow 101000
Russia
St. Petersburg, Russia
85, Sredniy pr. Vasilevskiy Island
St. Petersburg 199406
Russia