CMS von Erlach Poncet Ltd.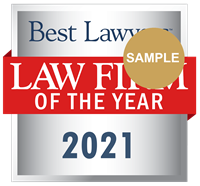 Firm Details
CMS Switzerland
With 32 partners, more than 100 lawyers, a total staff exceeding 170 employees working from our two offices in Geneva and Zurich and covering all language regions of Switzerland, CMS Switzerland is recognised as one of the top multi-disciplinary business law firms in Switzerland with a solid reputation in the market for legal and tax services. With a history going back more than 80 years, we have steadily grown, not only in manpower but, more importantly, in the range and level of advice and services we offer. We cater sound local legal expertise coupled with the global capabilities of the CMS network, of which we are an integral part.
Our Expertise
CMS Switzerland is a leading full-service law firm, advising and representing clients in a broad range of practice and sector areas. We do not simply advertise a broad range of practice and sector areas, but live up to the promise to deliver, and have experienced specialists for every one of those areas, many of whom enjoy distinct visibility in their field. We are also recognised as thought leaders in our respective areas of practice. Our attorneys regularly lecture, write articles and speak on legal trends and topics of relevance to our clients. We publish newsletters, expert guides and legal alerts, provide training and guidance to companies to bring them up to speed on developments and prepare them to face legislative and regulatory challenges affecting their core business interests.
Our Global Network
CMS Switzerland is part of CMS, the largest legal services organisation in Europe and the world's fifth-largest law firm by headcount with more than 1,100 partners and 4,800 lawyers in 76 offices across 43 countries. CMS has the most extensive European presence currently available. Each CMS office is tailored to the local market in which the firm operates, ensuring that clients benefit from personal service and market know-how while working together under a shared mission, values and governance structure. As part of the global CMS organisation, our law and tax practitioners are capable of providing advice in various jurisdictions on a multitude of issues. We are one of the few international law firms that offer a combination of both domestic and cross-border advice within all major European jurisdictions.
Law Firm of the Year Awards
Real Estate Law in Switzerland (2021)
Clients
ABB Asea Brown Bovery Ltd
AIG Europe Limited
Atos AG
Bayer (Switzerland) Ltd
Credit Suisse
Lifewatch
Merbag
Novelis Inc
Rieter
Schaeffler Schweiz
Sunrise
Swisscard AECS
About Our Clients
CMS Switzerland advises a wide range of large and mid-sized national and international clients from all major industries.
"Law Firm of the Year"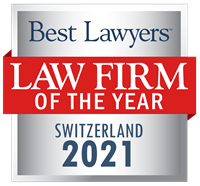 Switzerland's 2021 "Law Firm of the Year" in Real Estate Law
Firm Practice Areas
Antitrust/Competition Law
Arbitration and Mediation
Banking and Finance Law
Biotechnology Law
Capital Markets Law
Construction Law
Corporate Governance and Compliance Practice
Corporate Law
Criminal Defense
Debt and Equity
Energy Law
Family Law
Information Technology Law
Insolvency and Reorganization Law
Insurance Law
Intellectual Property Law
Investment Funds
Labor and Employment Law
Litigation
Mergers and Acquisitions Law
Pharmaceuticals and Life Sciences Practice
Privacy and Data Security Law
Private Equity Law
Public Law
Real Estate Law
Regulatory Practice
Sports Law
Tax Law
Technology Law
Telecommunications Law
Trusts and Estates
Wealth Management Practice
Office Locations
Switzerland
Switzerland
Geneva, Switzerland
Rue Bovy-Lysberg 2
Geneva 1211
Switzerland
41 22 311 00 10
Zürich, Switzerland
Dreikönigstrasse 7
Zürich 8022
Switzerland
41 44 285 11 11