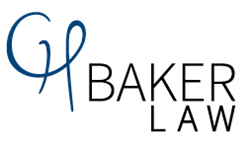 600 Wyndhurst Avenue, Suite 245C
Baltimore, MD 21210
United States
(410) 630.8324
Firm Details
After a long, productive career with one of the nation's leading law firms, Venable LLP, Constance Baker started her own solo practice, CH Baker Law in 2013. Connie concentrates in health care law and independent schools. The defining characteristic of Connie's law practice has been and will continue to be long-standing relationships and deep understanding of clients' needs in health and educational spheres. The excellence of her work is widely attested by colleagues in the legal community — as evidenced by her recognition in The Best Lawyers in America (1995 to present) and Maryland Superlawyers (2006-present).
In Healthcare, Connie advises hospitals, health systems, physician group practices and medical staffs in contracts, regulatory compliance, medical staff issues, peer review, reporting obligations, compliance and state and federal investigations. In Independent School Law, Connie's clients include independent schools and a regional association of independent schools.
GOVERNMENT EXPERIENCE:
Assistant Attorney General and Prosecutor, Maryland Board of Physicians, State of Maryland, 1979-1981.
Member, Joint Executive/Legislative Task Force on Medical Malpractice Insurance, 1985, resulting in tort reform enacted by Maryland Legislature in 1986.
EDUCATION:
J.D., Catholic University of America
B.A., Summa cum laude, Vassar College
PROFESSIONAL ASSOCIATIONS:
Connie has had significant involvement with the American Health Lawyers Association, serving as the first female board member from 1977-88. A frequent faculty member in AHLA's many educational programs, she has addressed topics such as compliance with the Emergency Medical Treatment and Labor Act ("EMTALA"), avoidance of negligent credentialing and peer review best practices. She served as an arbitrator on the AHLA Dispute Resolution Service, and has arbitrated disputes regarding graduate medical education programs and physician recruitment agreements. Connie is a member of the Maryland State Bar Association, Section on Health Care Law.
PATIENT SAFETY CERTIFICATIONS:
Basic Certificate in Patient Safety, Institute for Healthcare Improvement Open School, 2013 (including completion of online courses in Improvement Capability, Patient Safety, Leadership, Person- and Family-Centered Care, Triple Aim, and Quality, Cost, and Value.)
Certificate of Accomplishment, The Science of Safety, Coursera, 2013 (5 -week on line course taught by Peter Pronovost, M.D. and colleagues at Johns Hopkins University.)

HONORS:
The Best Lawyers in America (Healthcare law, Education Law, Woodward/White), 1995-present
Who's Who of American Women, 2007-present
Who's Who in America, 2007-present
Maryland Super Lawyers, 2008-present
AV Peer-Review Rated by Martindale-Hubbell
Fellow, American Health Lawyers Association, 2007-present
CHARITABLE ORGANIZATIONS, PATIENT ADVOCACY AND OTHER INTERESTS:
From 2000-2013, Connie served on the Board of Directors of HopeWell Cancer Support, Inc., a non-profit organization providing free support services to cancer patients and their families. In October 2013, she was honored by HopeWell for 14 years of Board service.
Connie has reviewed research proposals as a patient stakeholder for the Patient Centered Outcomes Research Institute (PCORI). Her experience as a breast cancer survivor adds another dimension to her patient perspective and volunteer activities.
Connie enjoys spending time with her family, including her amazing husband Tom, two fantastic sons Chuck and Dan, two outstanding and accomplished daughters-in-law Sarah and Elizabeth, and four adorable grandchildren to whom all of these adjectives apply. Connie also likes to travel, golf and gardening.
COVID-19 GLOBAL PANDEMIC
As independent schools grapple with the unprecedented global pandemic caused by COVID-19, Constance Baker provides legal updates for her independent school clients, the Association of Independent Maryland and D.C. Schools (AIMS) and National Association of Independent Schools, covering such varied topics as vaccination requirements and policies, risk mitigation, insurance requirements, contracts with vendors, enrollment agreements, staff and student handbooks and compliance with federal, state and local authorities managing the pandemic.

Clients
The Bryn Mawr School for Girls of Baltimore City, Inc.
Maret School
Aidan Montessori School
St. James Academy
The Country School
Association of Independent Maryland and D.C. Schools
The Park School
Greenspring Montessori School
Greater Baltimore Medical Center
Frederick Health Hospital
Medstar Georgetown University Hospital
Contacts
Firm Practice Areas
Education Law
Health Care Law
Office Locations
United States
United States
Maryland
Maryland
Baltimore, MD
600 Wyndhurst Avenue, Suite 245C
Baltimore, MD 21210
United States