Firm Profile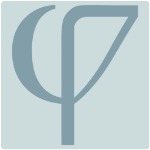 Two Greentree Centre, Suite 301
9000 Lincoln Drive East
Marlton, NJ 08053
United States
(856) 446.6047
Firm Details
Counsel by Design™
Calderone Bullock LLC was founded on a simple idea: Our clients' needs come first. We believe in the principle that law firm models should vary and be flexible in response to client and business needs. Calderone Bullock's business model is designed to work with our clients' framework. We pride ourselves on our values of client service, integrity and teamwork, bringing fresh energy to the fields of patent and corporate law.
Calderone Bullock LLC is a full-service, law firm, located in the greater Philadelphia area, specializing in intellectual property. We are located in the heart of the mid-Atlantic, but we also serve a global client base. Our clients range from large, Fortune-500 companies, to small innovators with new ideas. We serve to help the next game changer take steps towards making their ideas a reality. We believe in protecting the value of your company and brand to make your business better.
We proudly specialize in the following areas of law:
Intellectual Property
Copyrights
Trademarks
Trade Secrets
Our founding partners Lynda Calderone and Kristyne Bullock bring several decades of extensive experience in their fields with knowledge in various industries including biomedical engineering and medical, chemical engineering, cosmetics and personal care, design and food, manufacturing, pharmaceutics, polymers and specialty chemicals, and semiconductors.
Management
Demographics
Non-Legal Employees
Women: 2
Men: 1
Contacts
Lynda Calderone
Managing Member
8564466047
Laura Calderone
Marketing Manager
8564466047
Firm Practice Areas
Copyright Law
Litigation - Intellectual Property
Patent
Patent Law
Trade Secrets Law
Trademark Law
Office Locations
United States
United States
New Jersey
New Jersey
Marlton, NJ
Two Greentree Centre, Suite 301
9000 Lincoln Drive East
Marlton, NJ 08053
United States