Firm Profile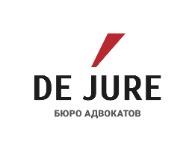 Bureau of Lawyers «De Jure»
Headquarters
Zubovsky Boulevard 27/26, building 3
Moscow 119021
Russia
7 495 258 92 12
Firm Details
MOSCOW CITY BAR ASSOCIATION "BUREAU OF LAWYERS "DE JURE" found in 2003 unifies highly qualified and dynamically thinking lawyers with legal experience from 5 to 37 years.
Thorough knowledge of Russian and international law, great amount of law-enforcement practice as well as legislative experience allow us to ensure comprehensive protection of a customer's interests and provide advice on any legal issues including foreign trade.
More than 20 lawyers and almost 100 employees and associates of lawyers constitute our solid team that is capable of solving the most complex legal problems.
In our work, we establish individual relations with each and every customer. Our main principle is reliability.
Reliability – in search of the optimal strategy to solve your task.
Reliability – in complete privacy.
Reliability – in achieving the best result.
In 15 years of work, we have rendered legal aid to hundreds of customers. Many of them have entrusted us with performing constant legal service for them.
MCBA "BUREAU OF LAWYERS "DE JURE" is your reliable business partner.
Awards
Forbes 2021 Top Russian Law Firms Rating

16th place

Kommersant 2021 Legal Service Rating (24 nominations)

Bankruptcy; Commercial and Corporate Arbitration; Tax; Dispute Resolution; Insurance Law; Financial and Banking Sector; Private Equity and others

Pravo.ru 2020 (12 nominations)

Arbitration Proceedings, Dispute resolution (1st place); Banking, Insurance, Criminal Law (2nd place); Family, Tax/Inheritance, Finance/Banking Law (3rd place) and others

Kommersant 2020 Legal Service Rating (9 categories)

Restructuring and Insolvency; Arbitration; Dispute Resolution; Finance/Banking Sector; Family, Insurance, Criminal Law and others

Pravo-300 2019 Leading Russian Law Firms Rating

TOP-20 

RAEX Rating Agecny 2019 Ranking

1st place in Legal Consulting

Pravo.ru 2019 Litigation Rating

1st place in number of cases with a claim amount of more than 685,000 USD (166 cases)


5h place in the amount of won cases (more than 82%)
Clients
Ministry of Transport of the Russian Federation
International Bank for Economic Cooperation
Deposit Insurance Agency of Russia
INNIO Jenbacher GmbH & Co. OHG
FrieslandCampina
Malka Oil
Allianz SE
Lenkom Theatre
GreenTech Energy
MDM Bank
J&T Bank
Atlas - Capital LLC
About Our Clients
For more than 18 years of work, we have provided legal assistance to thousands of clients. Among them are large financial institutions, construction, pharmaceutical, transport, oil producing and processing companies, large metallurgical enterprises, organizations from various sectors of the economy. Many of them entrusted the Bureau with constant legal services.
Contacts
Alexey Tyo
Head of Land Law, Commercial Real Estate and Construction Department
+7 926 892 98 27
Firm Practice Areas
Administrative Law
Appellate Practice
Arbitration and Mediation
Art Law
Asset Finance Law
Automotive Law
Banking and Finance Law
Bet-the-Company Litigation
Capital Markets Law
Civil Rights Law
Competition / Antitrust Law
Construction Law
Corporate Governance and Compliance Practice
Corporate Law
Criminal Defense
Customs and Excise Law
Debt and Equity
Education Law
Employee Benefits Law
Energy and Natural Resources Law
Entertainment Law
Environmental Law
Equipment Finance Law
Family Law
Financial Institutions
FinTech Practice
Franchise Law
Gaming Law
Government Practice
Government Relations Practice
Health Care Law
Hospitality and Tourism Law
Immigration Law
Information Technology Law
Insolvency and Reorganization Law
Insurance Law
Intellectual Property Law
Investment
Investment Funds
Labor and Employment Law
Land Use and Zoning Law
Leasing Law
Leveraged Buyouts
Life Sciences Practice
Litigation
Maritime Law
Media Law
Mergers and Acquisitions Law
Non-Profit / Charities Law
Offshore
Oil and Gas Law
Outsourcing
Partnership
Patent Attorney
Planning
Privacy and Data Security Law
Private Equity Law
Product Liability Litigation
Project Finance and Development Practice
Public Finance Law
Public Law
Railroad Law
Real Estate Law
Regulatory Practice
Retail Law
Sports Law
Structured Finance Law
Tax Law
Technology Law
Telecommunications Law
Trade Law
Transportation Law
Trusts and Estates
Venture Capital Law
Water Law
Office Locations
Russia
Russia
Moscow, Russia
Zubovsky Boulevard 27/26, building 3
Moscow 119021
Russia
Tyumen, Russia
625048, Tyumen, st. Maxim Gorky, 76, office 307
Tyumen
Russia