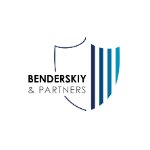 Firm Details
Benderskiy and partners is a Russian law firm offering a full complex of services arising from the necessities of business and private investors. The company started legal practice in 1997 within the framework of one of the biggest Group of companies in Russia working in the field of complex security – "Vympel-A".
There are more than 20 companies in the Group, which offer to their clients stably high services level, concerning physical, informational, economic and legal security enforcement. Splitting off the law department of the Group of companies took place in 2003 by incorporating "Benderskiy and partners" law firm.
More than 200 lawyers perform legal support of the wide ranges of projects and protect client's rights and interests all around the Russia, Asia and Eastern Europe. Government owned corporations, groups of commercial companies and resource holdings rely on the experience of our lawyers.
The most of our lawyers are practicing more than 10 years and have huge experience of corporate, in-house and governmental work. They have a thorough approach to problem solving with a remarkable grasp of compliance and corporate finance, regulatory and governance.
Our team consists of specialists with different legal specialization, so we can respond to market requirements and keep our legal expertise various and complete. The experience we have gained working on long-term projects lets us to form special teams for managing with our clients' tasks. Such special teams are able to recover control over a group of assets situated in different geographical regions.
Our star lawyers can assist with the most complicated challenges client's business faced with and propose the excellent ways to solve it.
OUR ADVANTAGES
Client's interests - our priority: While selecting projects, even the most promising, profitable and complex ones are always inferior in priority to our company beliefs built on the principles of compliance with the client's business interest and avoiding conflicts of interest.
Supporting your interests on the highest level: We use every lawful tool of lobbying clients' interests corresponding with the social needs and our law company principles.
Solution of client's complex tasks: While dealing with complex legal tasks, legal resources of our company are complemented with the resources of more than other 20 companies being a part of the Group of companies "Vympel-A" and providing complex services, concerning physical, informational, economic and legal security enforcement.
Realization of client's widescale goals: Our clients entrust "Benderskiy and partners" management of widescale and long-term projects, some of which are supported by more than 30 lawyers. Our lawyers act for and on behalf of the clients in large commercial and corporate disputes including the projects in which more than 100 lawsuits were started.
Realization of client's long-lasting tasks: The possibility of forming teams for the realization of clients' long-term projects is complemented with the willingness to accomplish clients' tasks directly on the clients' territory – as a part of the legal department.
Corporate culture: Our team includes experienced, ambitious and competent lawyers with different specializations. Our key specialists are practicing more than 10 years. Our corporate culture raises maximum efficiency for our clients.
Wide-range of expertize: Our lawyers understand the specifics of our clients' market as well as the structure of their business, legal regulation issues and law enforcement. Such a knowledge allows us to make our strategies and consultations strong and adapted to various features of different sectors of the economy.
History: The company was incorporated in 2003 to provide legal projects support as a part of the Group of companies "Vympel-A". Our key specialists took part in many projects during different stages of forming modern legal system of Russia.
Employees are the basic asset : The company thoroughly selects the employees and performs the selection including series of interviews as well as multi-level testing system. We also use the highest standards of our employee's certification. Our colleagues are successfully developing within the company. In addition to deep knowledge of their specialization in law, our lawyers understand the peculiarities of the client's industry, business structure, have excellent negotiating skills and are perfect analysts.
Management
Awards
Since 2016 the company is ranked in a comprehensive large-scale study of the russian legal market in the rating "Pravo. RU-300" (Право.RU-300)

Since 2018 the company is participating in the research of the Russian market of lithiation by "Pravo.RU-300" ("Право.RU-300"). In 2020


2nd group in the federal rating - number of cases of 30+

3rd place for the number of cases

Since 2019 the company is recognized as one of the leaders among companies with 30+ cases and average claim amount 50+ million rubles

- winrate 82%

– 4th place in the number of cases in 2019

- 12th place in the total amount of claims

Our lawyers were included in Best Lawers ranking in 2020 and 2021


2020: Best law firm according to the KOMMERSANT PUBLISHING HOUSE (ИД "КОММЕРСАНТЪ") in the "LEADERS OF THE LEGAL SERVICES MARKET" ranking:

- Russian arbitration: commercial dispute resolution Mid Market, Band 1, Top 10;


2020: Best law firm according to the KOMMERSANT PUBLISHING HOUSE (ИД "КОММЕРСАНТЪ") in the "LEADERS OF THE LEGAL SERVICES MARKET" ranking:

- restructuring and bankruptcy: bankruptcy of legal entities, Band 1, Top 10;

2020: Best law firm according to the KOMMERSANT PUBLISHING HOUSE (ИД "КОММЕРСАНТЪ") in the "LEADERS OF THE LEGAL SERVICES MARKET" ranking:

- restructuring and bankruptcy: bankruptcy of credit institutions, Top 10;

2020: Best law firm under the KOMMERSANT PUBLISHING HOUSE (ИД "КОММЕРСАНТЪ") in the "LEADERS OF THE LEGAL SERVICES MARKET":finance and banks: resolution of key disputes in the banking, investment and insurance service sectors, Top 10

2020: Best law firm according to the KOMMERSANT PUBLISHING HOUSE (ИД "КОММЕРСАНТЪ") in the "LEADERS OF THE LEGAL SERVICES MARKET" ranking:

- private capital, Band 1.0

2020: included in 20 Best law firms in Russia list by Forbes


2021: "LEADERS OF THE LEGAL SERVICES MARKET" by KOMMERSANT PUBLISHING HOUSE (ИД "КОММЕРСАНТЪ"):

Arbitration proceedings: settlement of commercial disputes: mid-market. Federal rating: Band 1


2021: "LEADERS OF THE LEGAL SERVICES MARKET" by KOMMERSANT PUBLISHING HOUSE (ИД "КОММЕРСАНТЪ"):

Bankruptcy, Bankruptcy of credit institutions: 7th place.Bankruptcy of legal entities. Federal rating: Band 2.

2021: "LEADERS OF THE LEGAL SERVICES MARKET" by KOMMERSANT PUBLISHING HOUSE (ИД "КОММЕРСАНТЪ"):

Dispute resolution in courts of general jurisdiction: disputes from property relations. Federal rating: Band 2.

2021: "LEADERS OF THE LEGAL SERVICES MARKET" by KOMMERSANT PUBLISHING HOUSE (ИД "КОММЕРСАНТЪ"):

Best Practices: Finance and banks:  resolution of key disputes in the banking, investment and insurance services industries: Band 2

The best law firms in Russia 2021 Forbes Rating:

6th place - overall rating;

14th place - revenue;

19th place - revenue for a lawyer;

11th place - amount of all cases in arbitration;

The best law firms in Russia 2021 Forbes Rating:

6th place - dispures resolved;

2nd place - disputes with government agencies;

18th place - citation
Clients
ZIL
The Deposit Insurance Agency
Publichnoye aktsionernoye obshchestvo "Sberbank Rossii"
Döcke
Roxtec
MAMA
ERIELL
Simple
LOTTE Hotel Moscow
Torro Grill & wine bar
Kalina
ГМС группа
Zimmer
Сбербанк Капитал
Гарант-Инвест
ДИКИЙ
Ассоциация РОСОХОТРЫБОЛОВСОЮЗ
Клуб горных охотников
Московский университет имени С.Ю. Витте
Теплоцентрстрой
Russian Railways
A1
Rostech
VTB Bank
Траст Банк непрофильных активов
СпецСнабТранс
Burda Distribution Services PART OF BURDA INTERNATIONAL
VEB.RF
Золото Камчатки
Spica Engineering LLC
КОРПОРАЦИЯ РАЗВИТИЯ ДАЛЬНЕГО ВОСТОКА
СТРОИТЕЛЬНЫЙ АЛЬЯНС Северо-Запада
Contacts
Firm Practice Areas
Construction Law
Corporate Law
Criminal Defense
Family Law
Insolvency and Reorganization Law
Investment
Investment Funds
Litigation
Real Estate Law
Office Locations
Russia
Russia
Moscow, Russia
Krasnopresnenskaya emb. 12
WTC-II, entrance Seven, floor 17
Moscow 123610
Russia