Firm Profile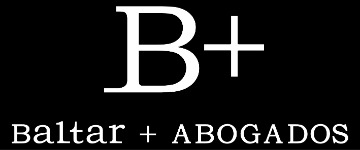 Firm Details
Since its incorporation, our company, BALTAR + ABOGADOS, has not stopped growing and has maintained an unwavering, highly successful trajectory. Our achievements come from our belief in an individualised, practical consultancy, with great technical quality turning difficulties into possibilities.Our clients and our goal of establishing long-term relationships with them has been, without a shadow of doubt, one of the keys to our success, with BALTAR + ABOGADOS thus consolidating its position as the leading office for Legal Advice over the last years – a period of expansion and investment which has allowed us to strengthen and manage the values that reside at the heart of our enterprise with even greater effectiveness.
Our professional experience has provided us with the knowledge required to create an office with a modern, flexible and dynamic approach while focusing on excellence in our work. We look for the highest quality and best training for our staff, who commit to challenging projects and adapt to the current times and to the different companies' needs.Among the services we provide, one can highlight the counselling in corporate restructuring, negotiation and execution of mergers and acquisitions, including performing tasks of Due Diligence, national and international commercial contracts, counselling on labour matters, counselling on tax inspections, fiscal planning, transfer pricing, counselling on accounting operations and fiscal consolidation, as well as in insolvency, civil procedure and criminal law, among others.
Demographics
Associates
Women: 4
Men: 2
Other Lawyers
Women: 6
Men: 5
Non-Legal Employees
Women: 4
Men: 1
Contacts
Firm Practice Areas
Civil Law: General Practice
Family Business Law
Labor and Employment Law
Litigation
Tax Law
Office Locations
Spain
Spain
Vigo, Spain
Policarpo Sanz 21, 3ª-5º plta.
Vigo 36202
Spain